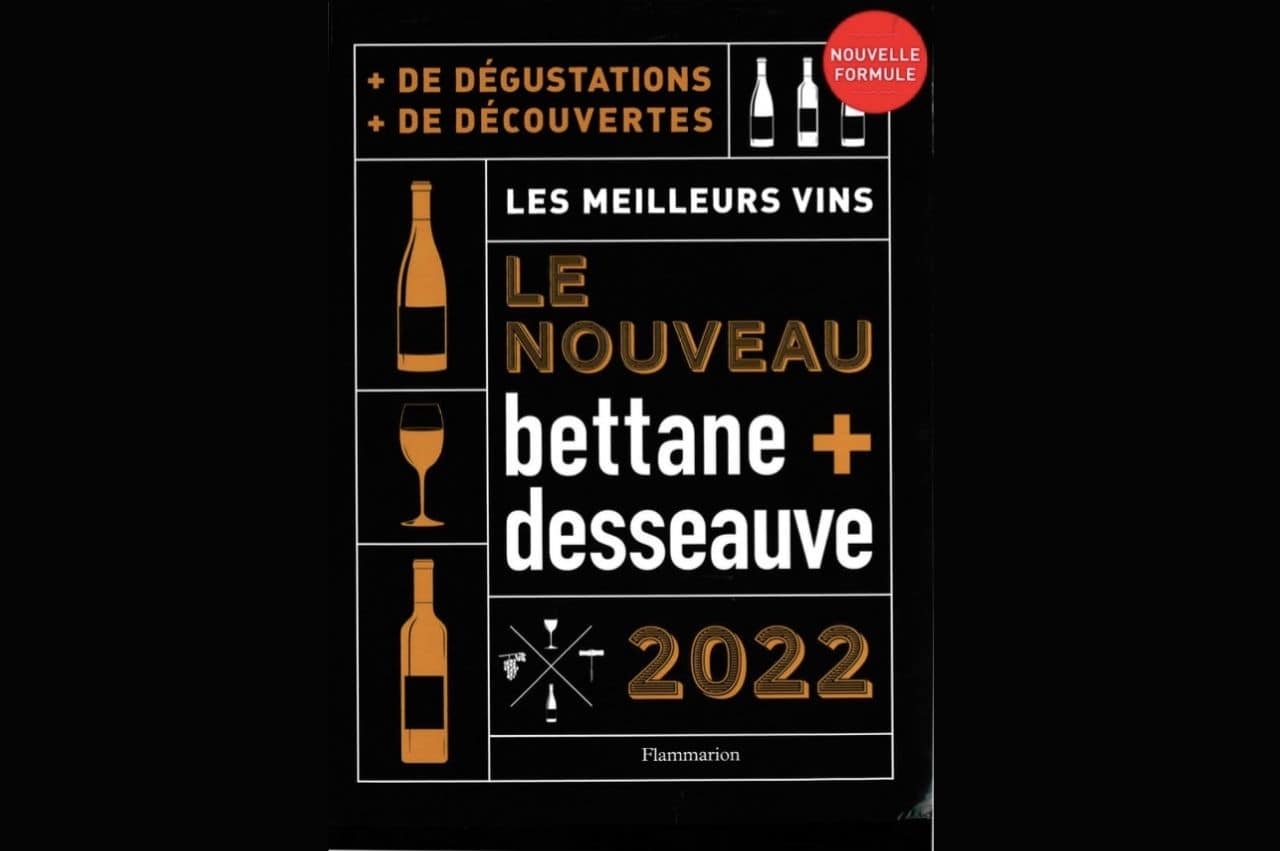 Guide Bettane + Desseauve 2022 four stars **** granted to the Domaine de la Bégude
Tasting notes of our cuvée la Brulade 2017:

"Spectacular and complete, this specific place is an accomplished, magnificently dense and energetic terroir wine, with this particular signature that makes it very distinguished. I
n ten years this bottle will be grandiose"

97 points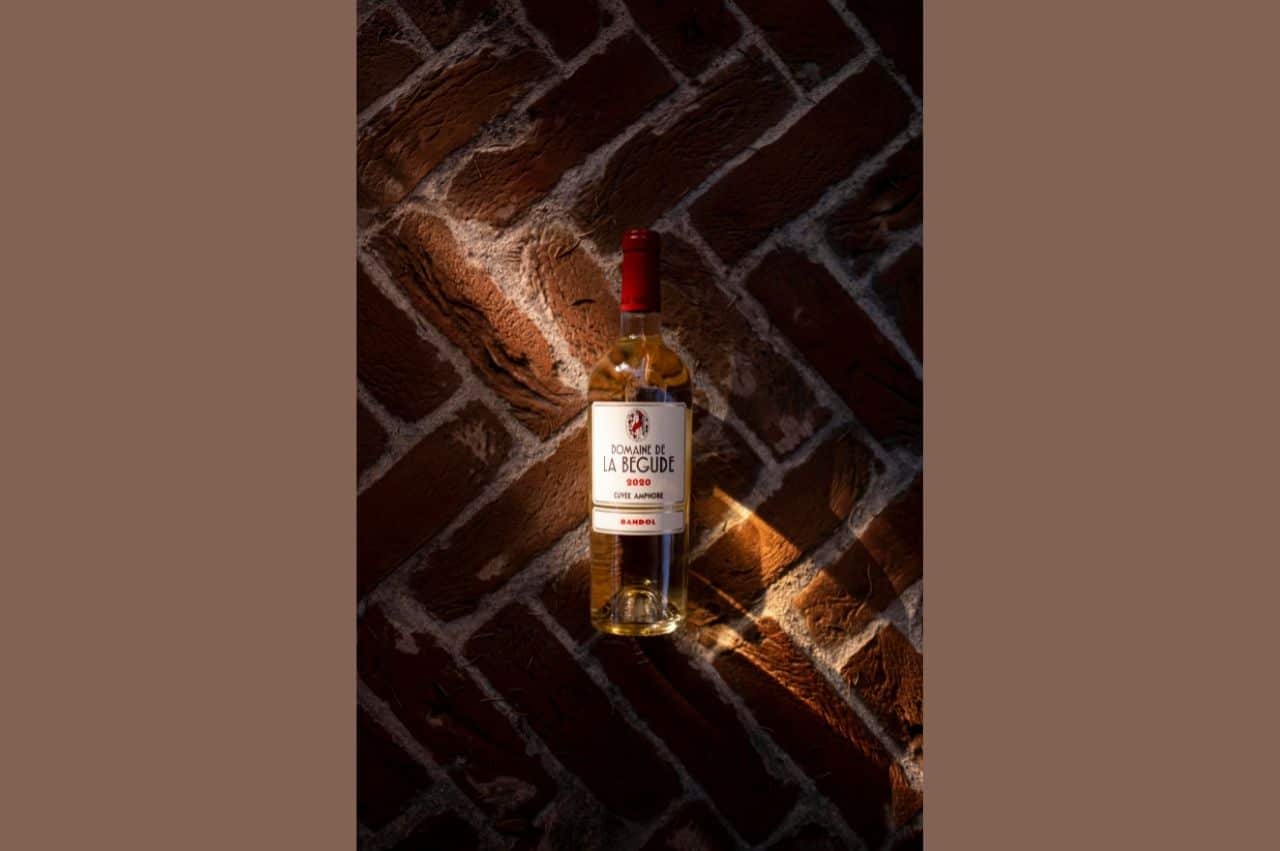 Our white wine cuvée named Amphore tasted by Bernard Burtschy for the magazine Valeurs Actuelles
"Made from vines that are around forty years old, it is dense, with beautiful freshness and great purity"
Discover in this article, the ancient history of these terracotta wine containers named amphorae.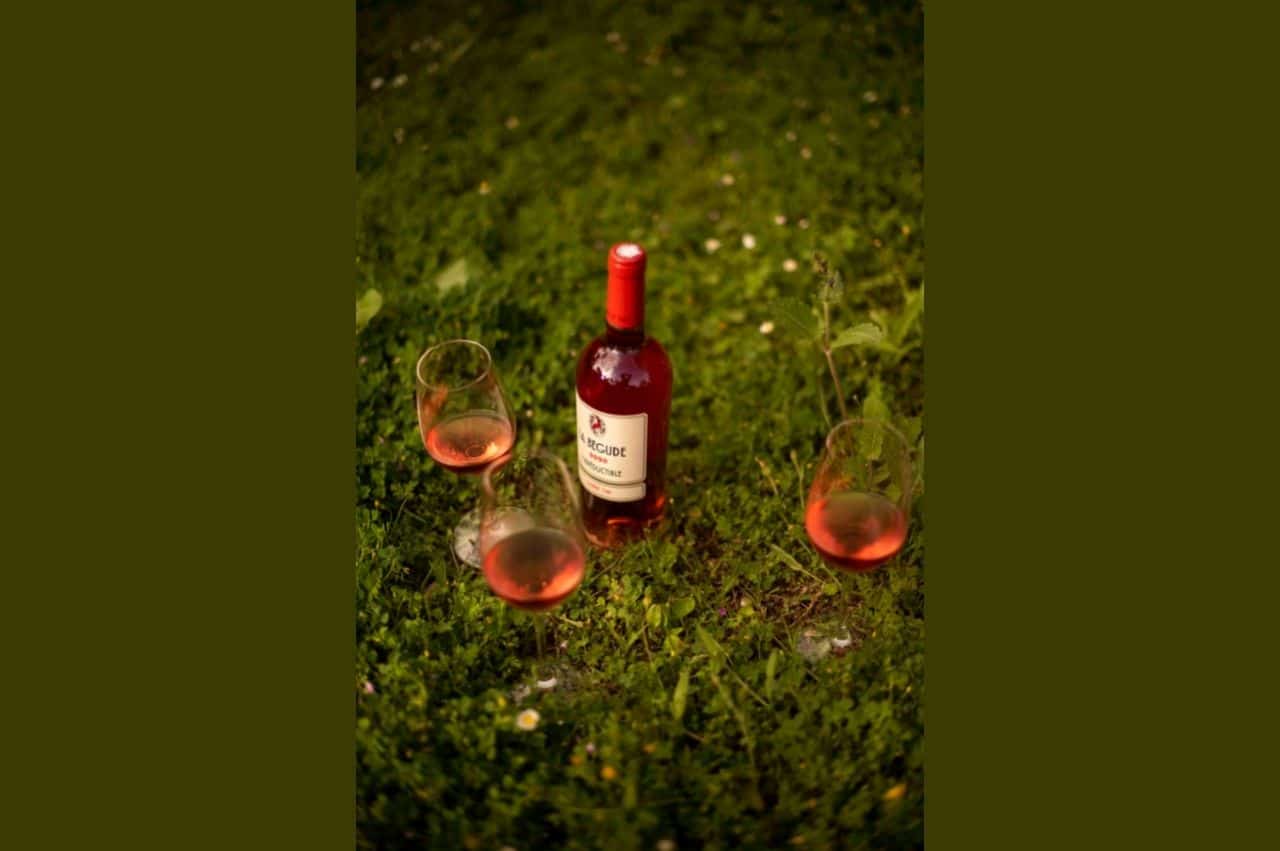 VINOUS. Great wine tasting of our Domaine de la Bégude rosé and la cuvée l'Irréductible 2020
"Concentrated red berry and citrus fruit flavors supported by a spine of juicy acidity. Shows strong tenacity on the mineral-driven finish, which leaves behind a hint of candied flowers."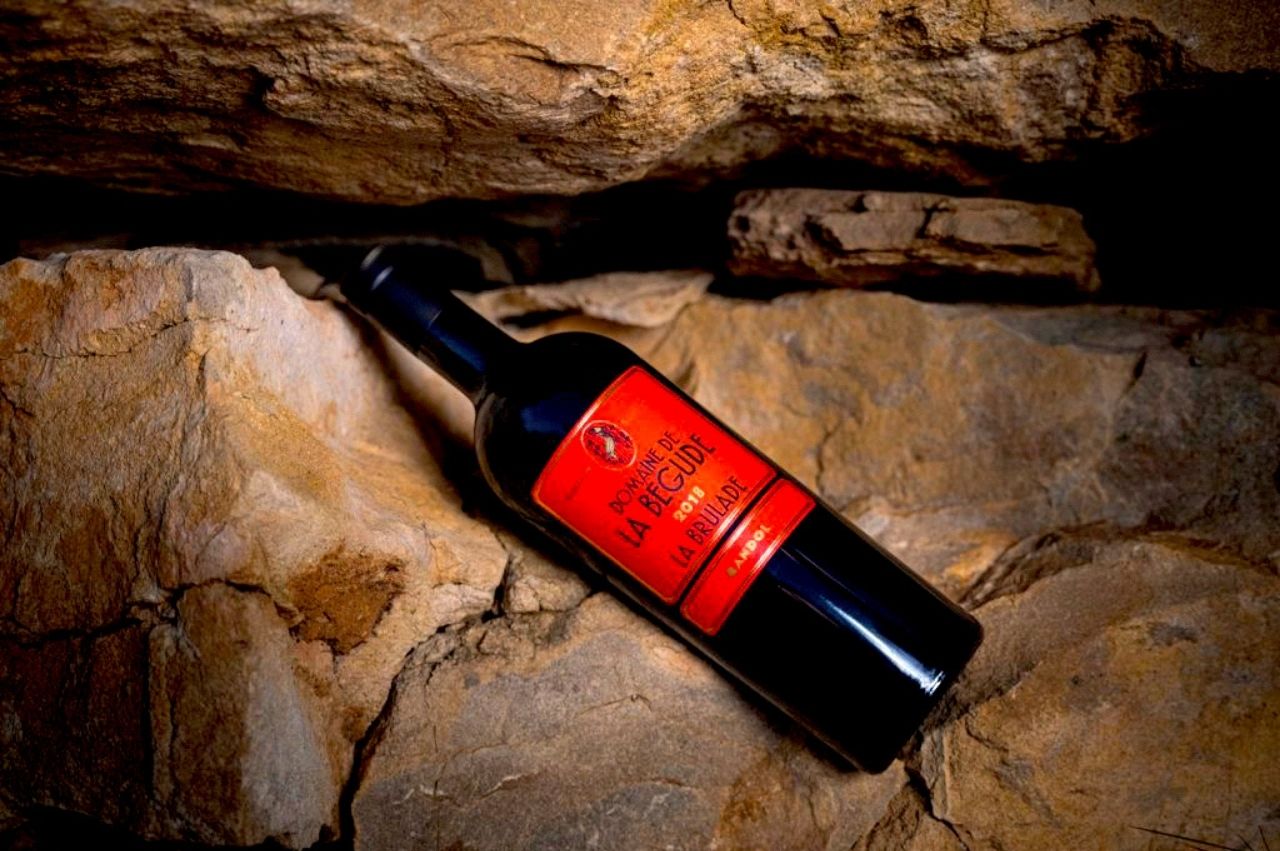 Our cuvée la Brulade 2018 in the WineEnthusiast
"The vines from La Brûlade, the highest point in Bandol at 1,200 feet, make this rich and dense wine. Perfumed and still packed with dark tannins to nourish the juicy black fruits, it is structured and concentrated. Drink from 2024. Organic"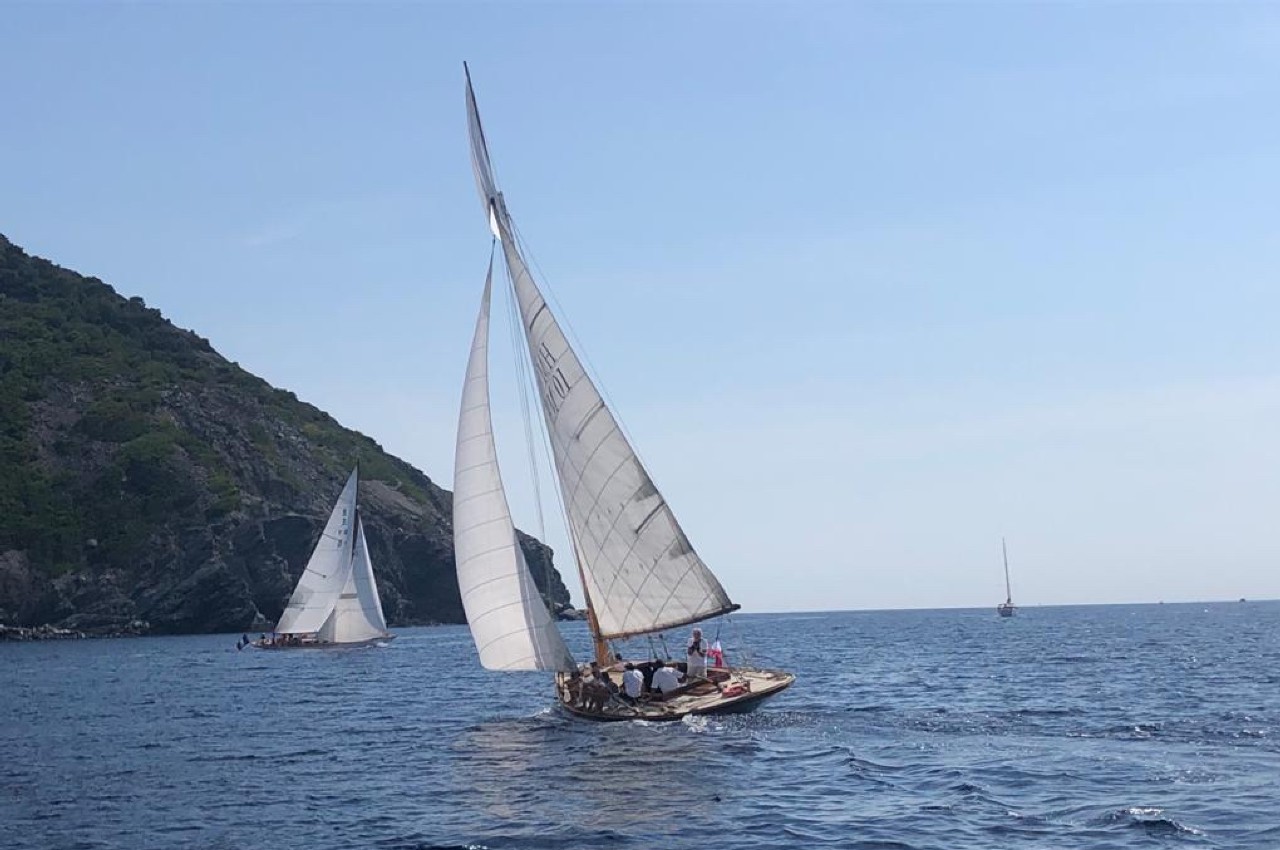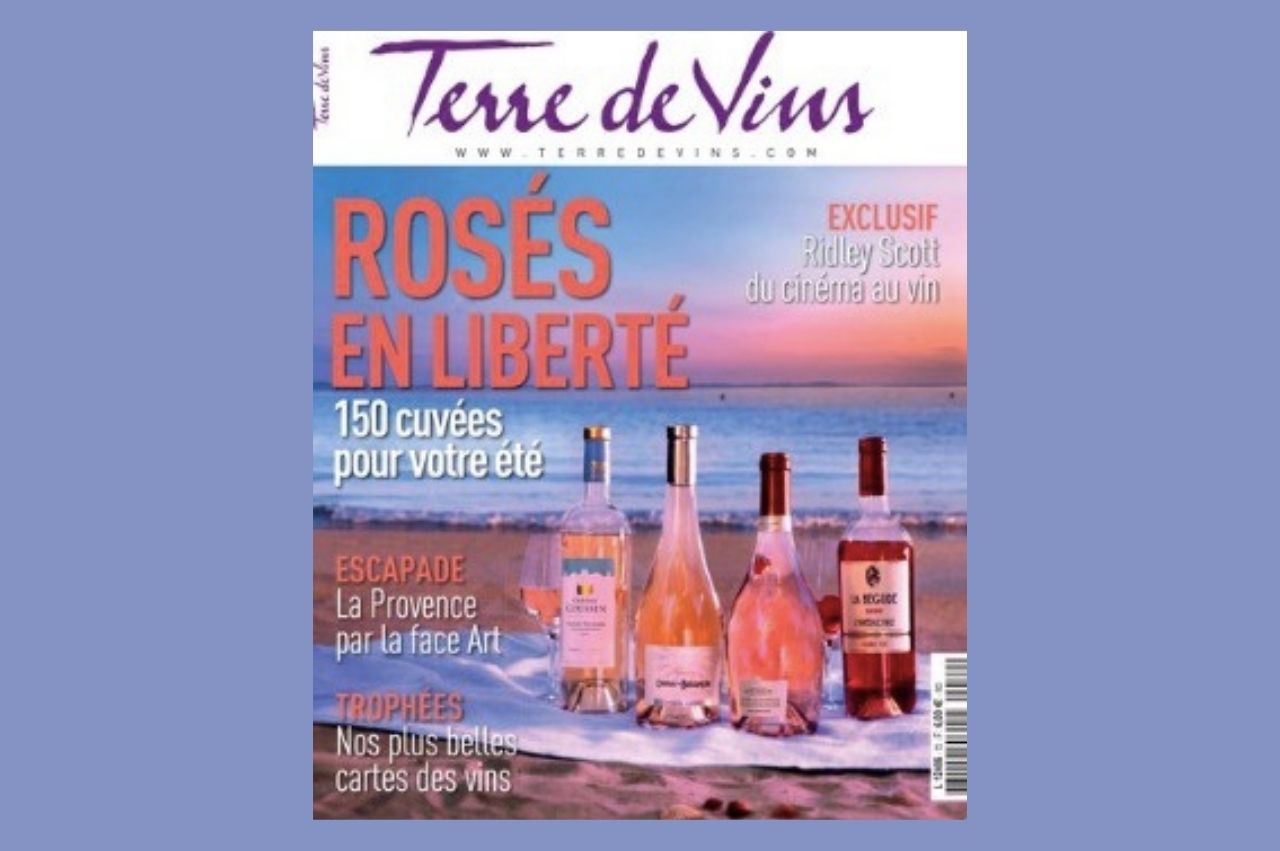 Rosés en liberté, 150 cuvées pour votre été
Our Irreducible 2020 on the front page of Terre de Vins magazine, tasted by Sylvie Tonnaire. "A real bouquet of red fruits, powerful and undoubtedly a long aging rosé" Rated 18/20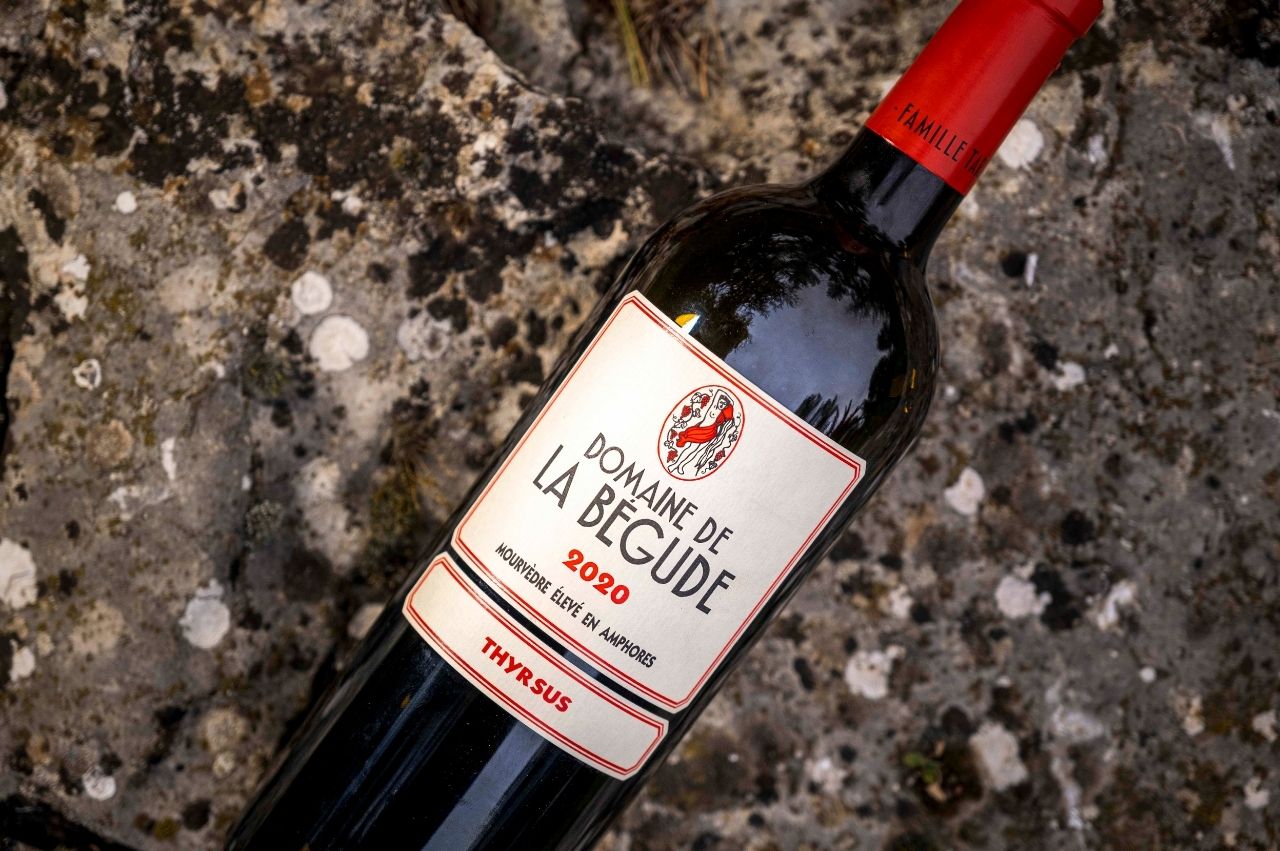 THYRSUS SELECTED BY NICOLAS CHARBONNEAU IN THE PARISIEN
"The ruby color, the aromas of black fruits, blackcurrant, pepper too and the persistence in the mouth"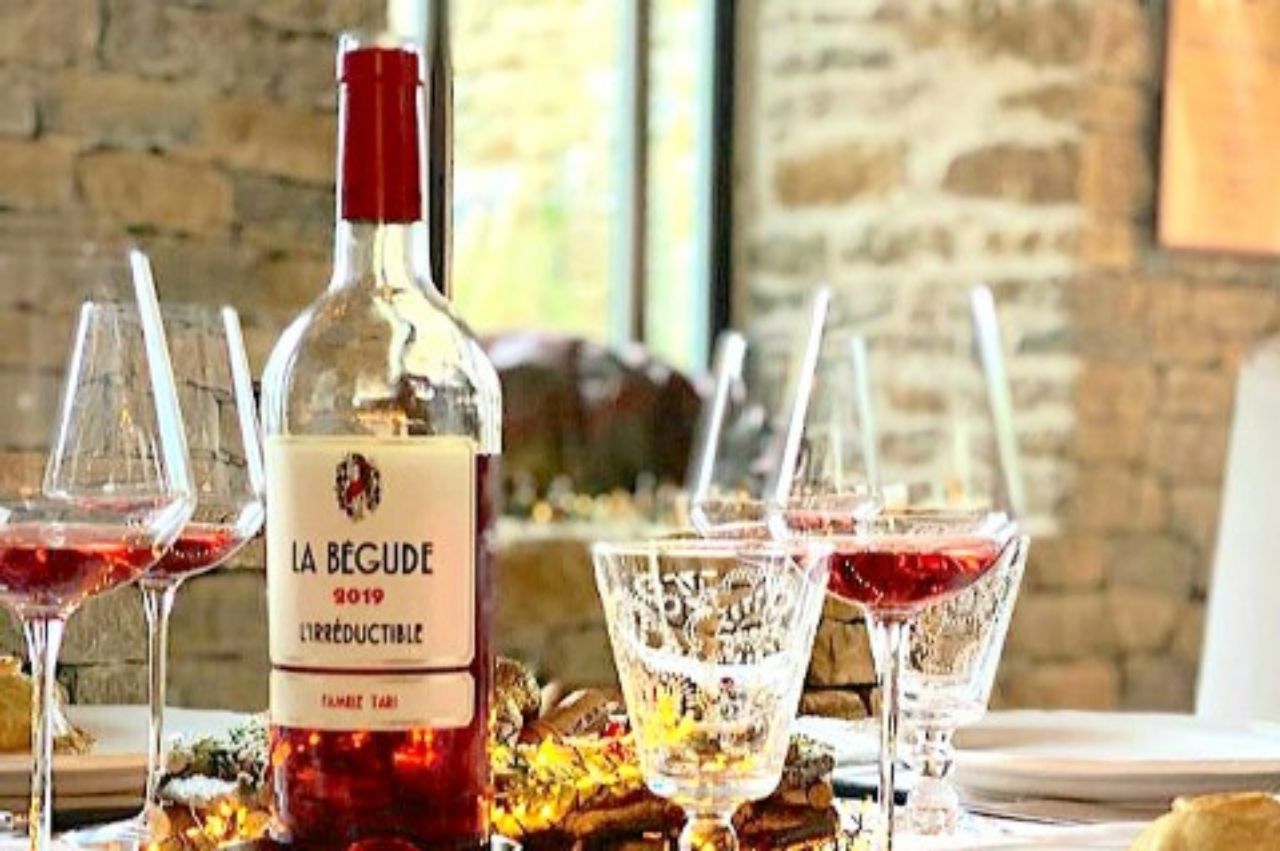 Winter. Another rosé season !
Our Irréductible rosé 2019 selected by Frédérique Hermine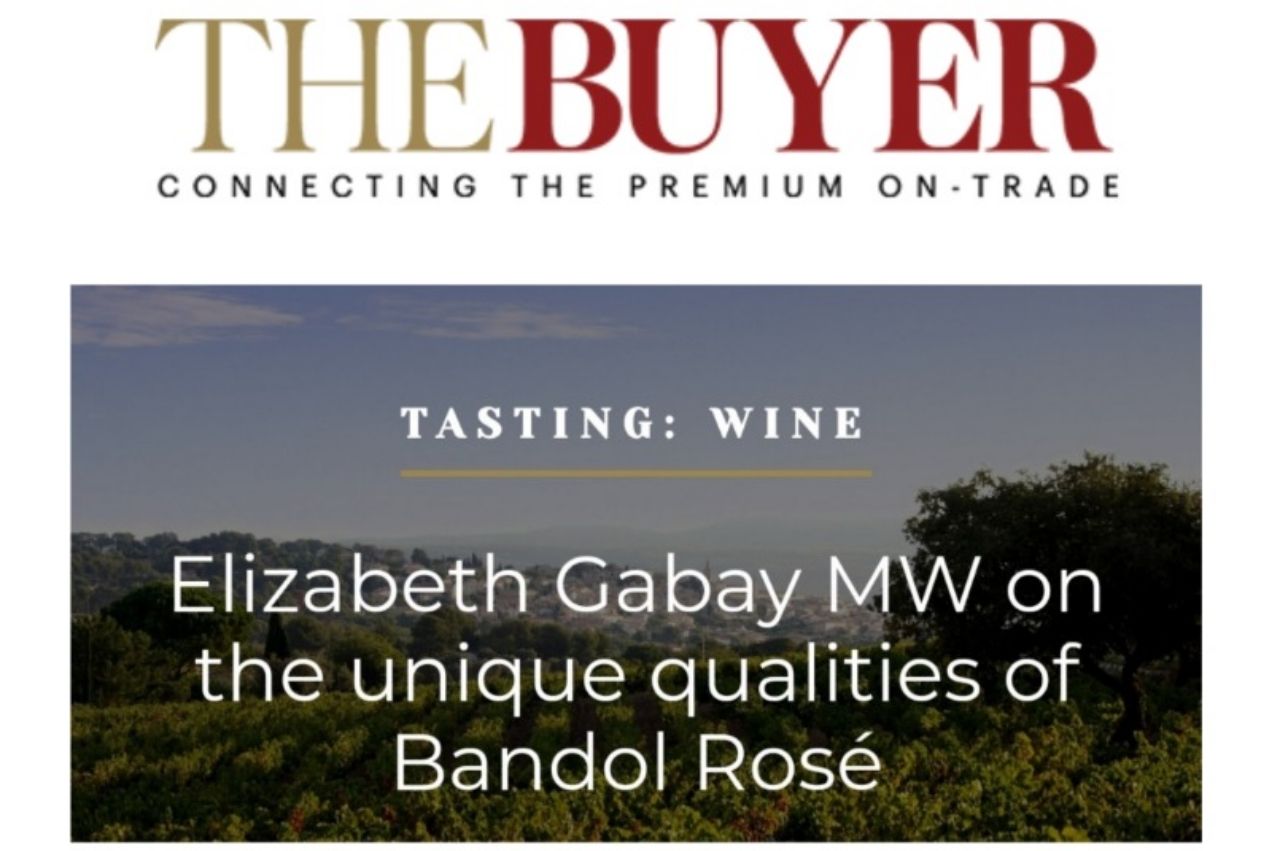 Our Irréductible 2019 rosé selected by Master of wine Elisabeth Gabay
World rosé expert, in this tasting comparing different vintages and describing the unique qualities of Bandol rosé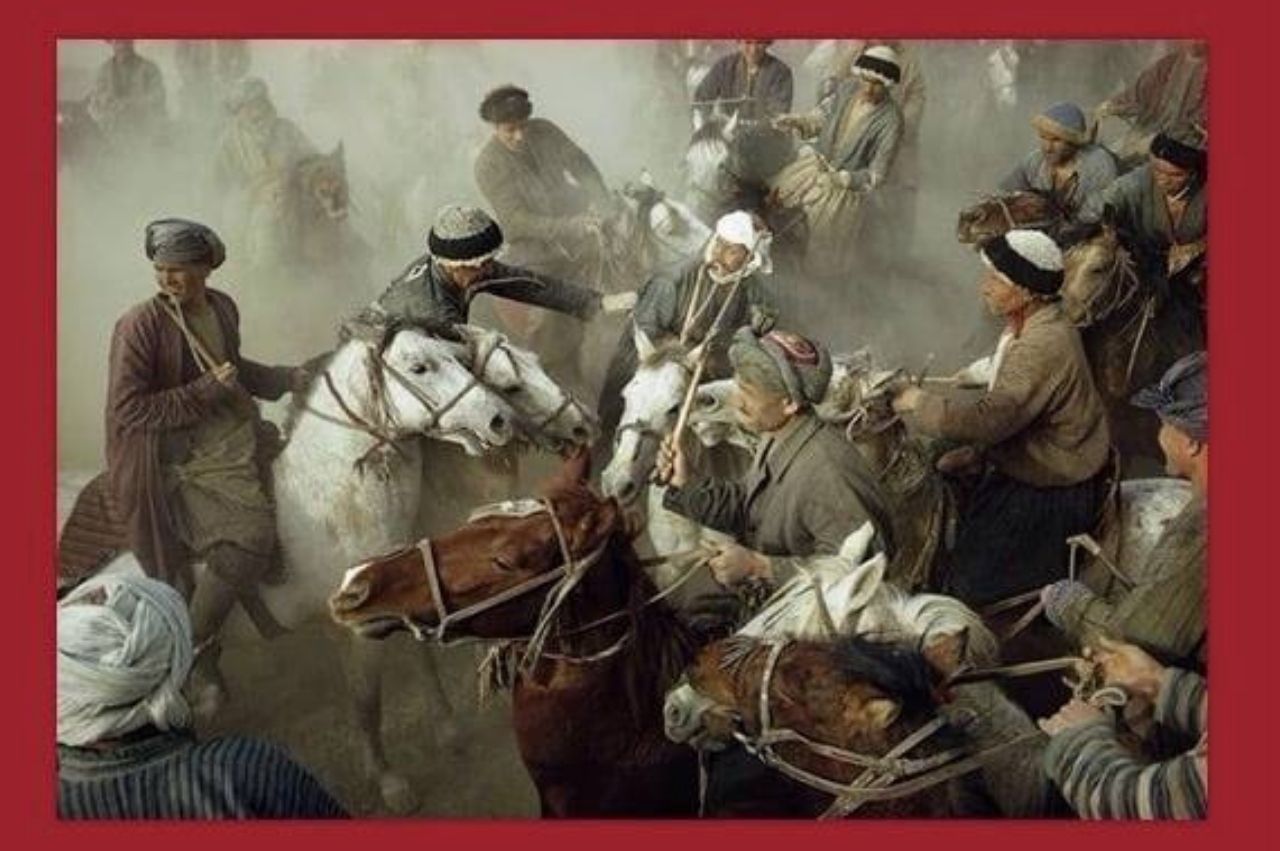 "The last Caravan"by Sabrina and Roland Michaud
Exhibition this summer at la Bégude of artistic photos taken by Sabrina and Roland Michaud, legendary couple of photographers who have traveled the world for more than half a century. Gallerie Taylor-Jose Nicolas Collection.
July 10 to August 29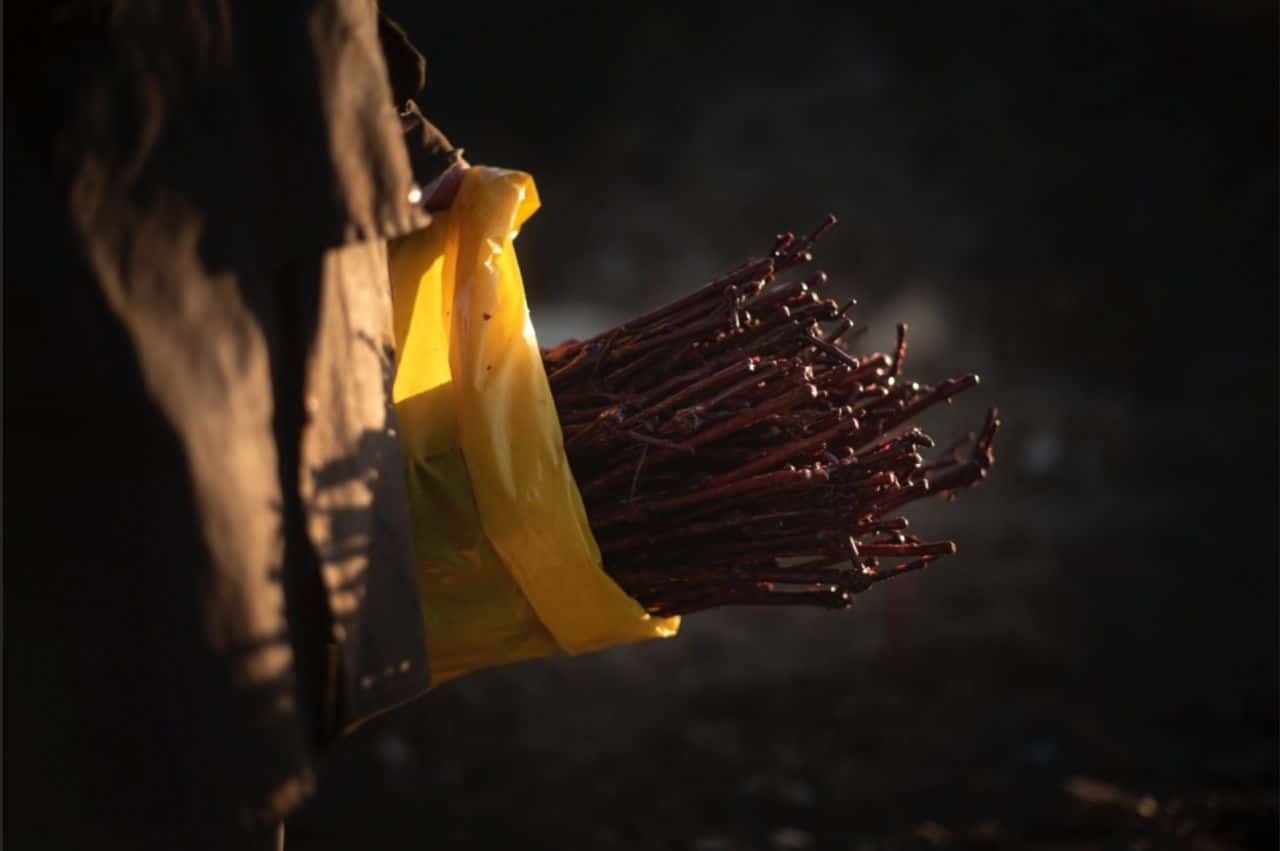 Planting of young vines in spring 2021
These plants will be grafted with Mourvèdre 3 years later. It will take about ten years for these vines to give birth to a Bandol red, in accordance with the strict regementation of our appellation
Video taken by Gilbert Bages @drinkinmoderation
Irreducible 2015 selected by Benoist Simmat as rosé for ageing in this good article published in the JDD
"Astonishing pure pleasure'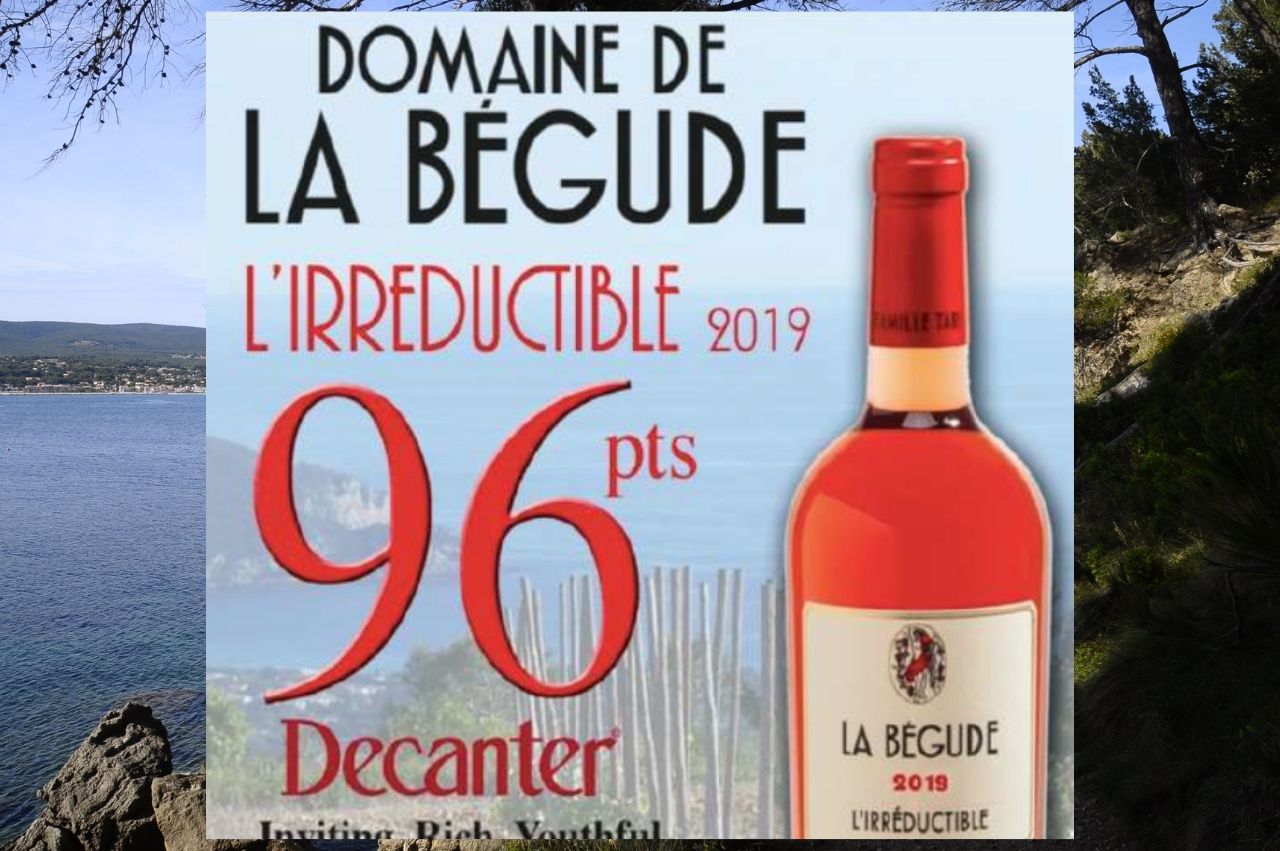 Domaine de la Bégude, Irréductible, Bandol 2019
96 points for our Irreducible rosé 2019, ranked Outstanding by Decanter. A great rate that rewards the hard work and commitment of the entire Bégude team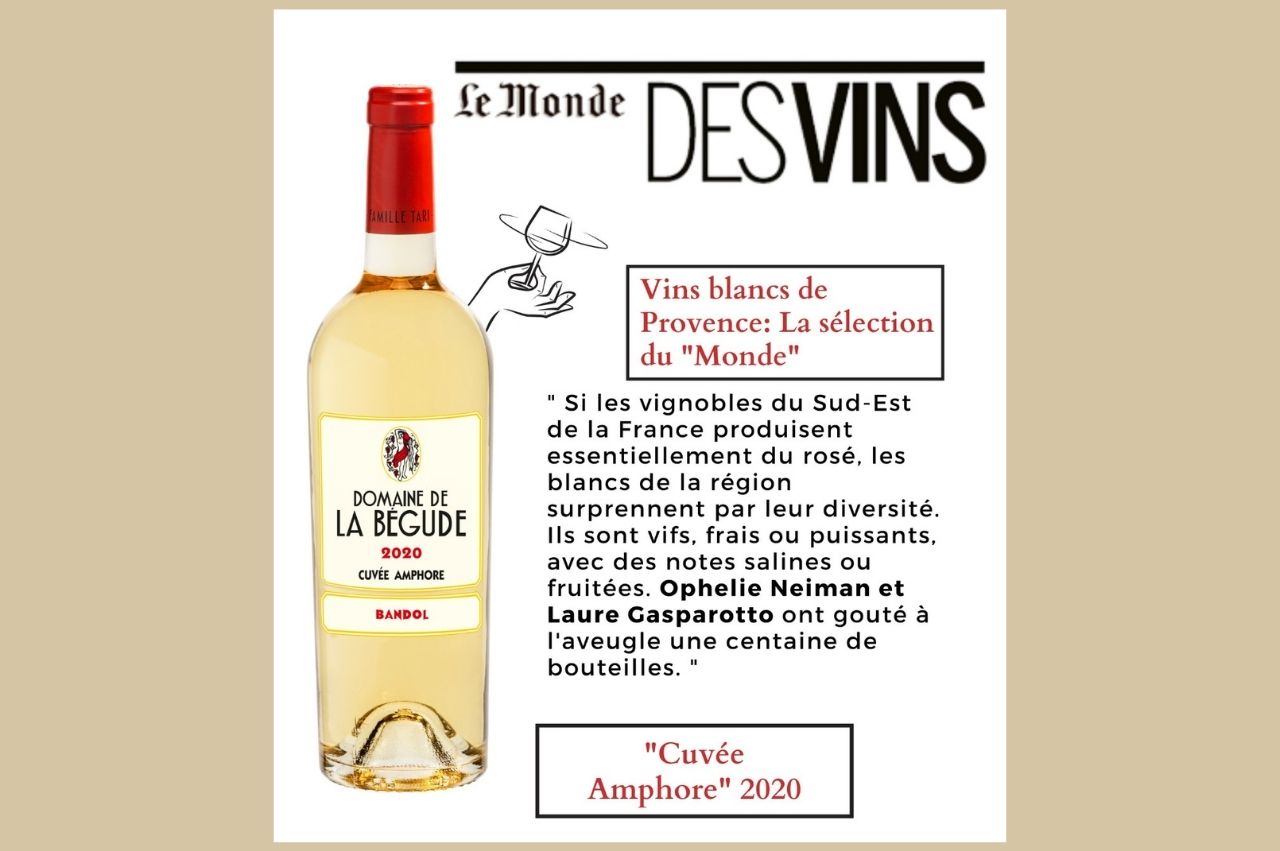 White wines of Provence: The selection of the "Le Monde"
By Ophélie Neiman and Laure Gasparotto
"Reference domain in Bandol, located on the highest point of the appellation, the Bégude produces among these wines, this splendid white cuvée aged 6 months in amphorae"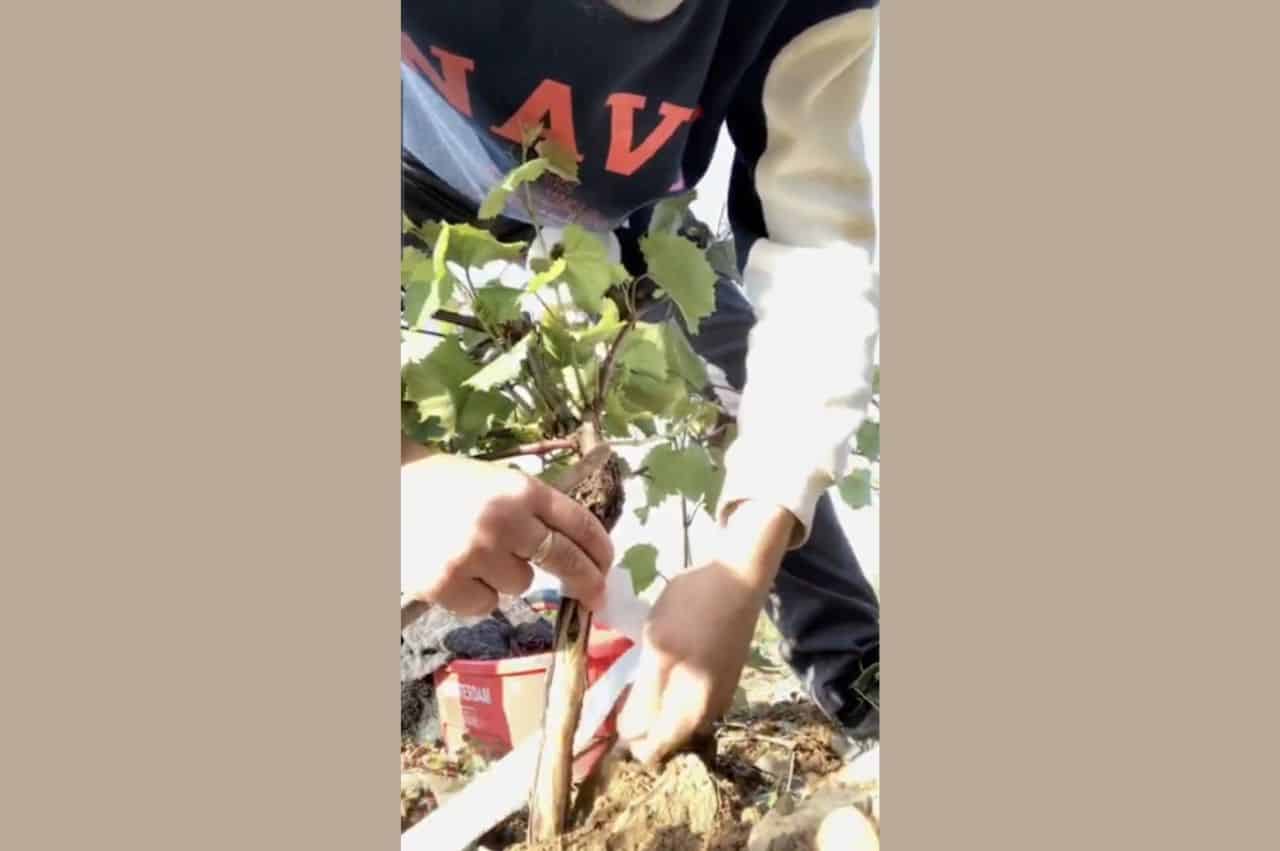 The art of grafting explained in this short video by Nicolas Labat
In order to counter global warming, periods of drought and wood diseases, we plant wild rooted vines which we graft with mourvèdre or other varieties on the third leaf. It allows the vine plant to develops its own strong root system in the place where it will live.
This represents a significant investment, patience and a trained team, but we are rewarded with the results
Bandol, great red wines in the land of rosé
Domaine de la Bégude red 2018 and rosé 2019 selected by Jerôme Gagnez in the great radio show "On va déguster" broadcasted on France Inter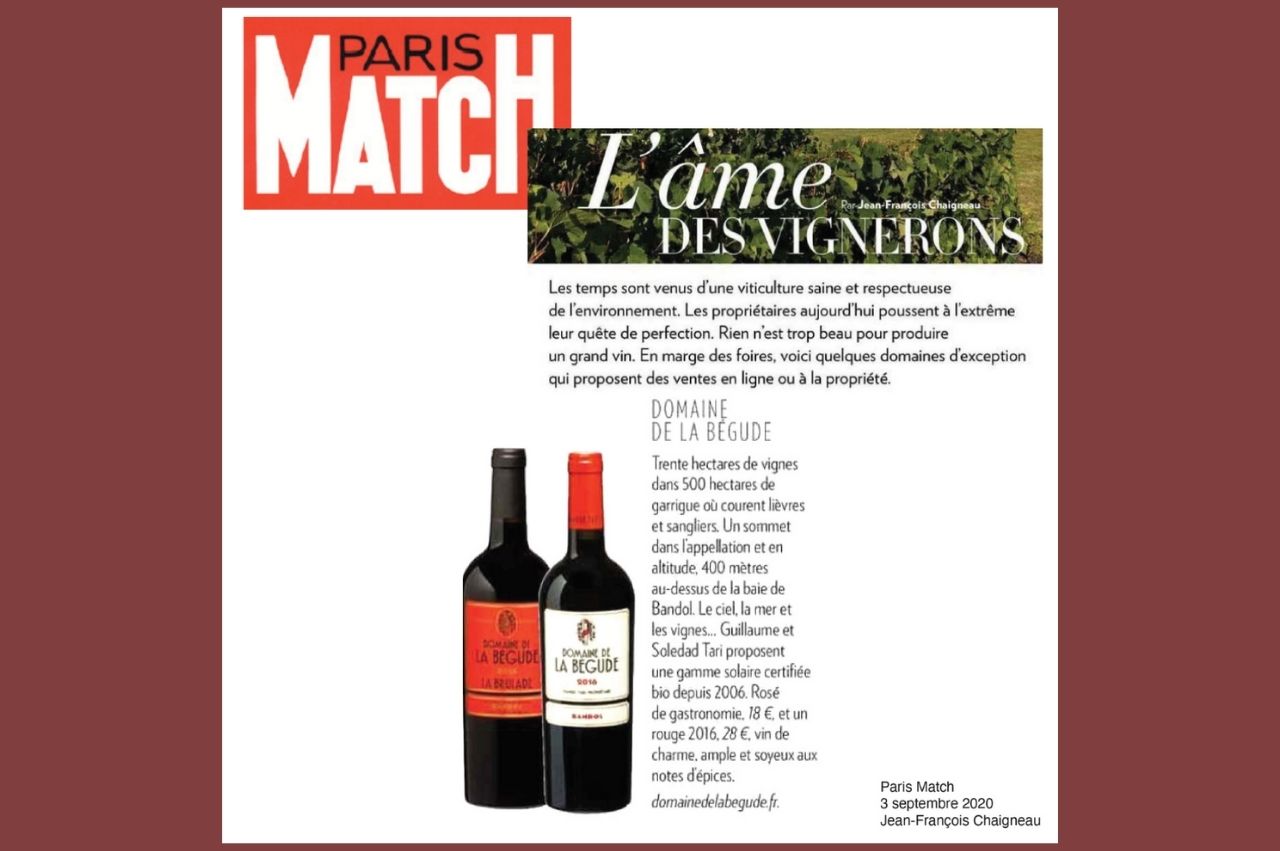 Paris Match
"Exceptional domaines" The Domaine de la Bégude red 2017 and the Brulade 2017 selected by Jean-François Chaigneau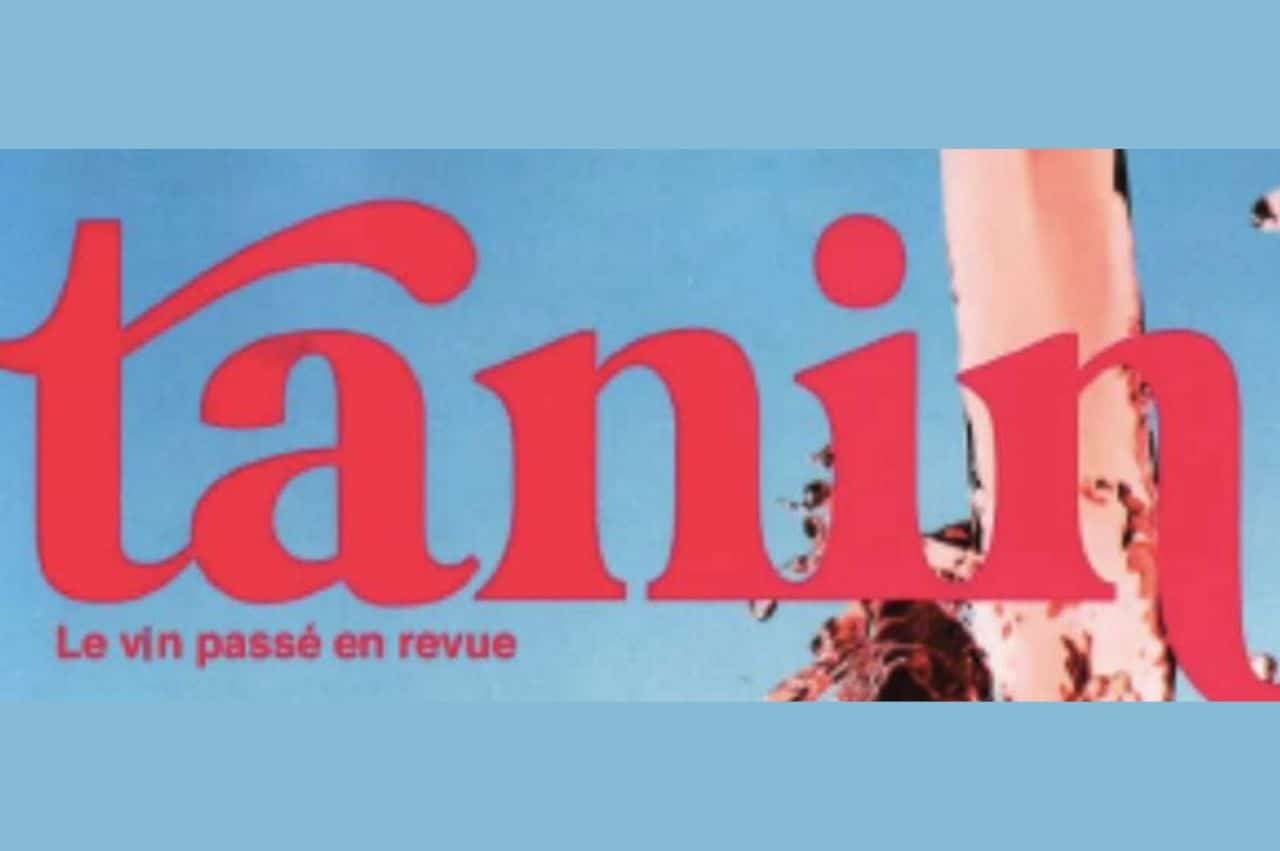 Our Irréductible 2019 selected by Gabrielle Vinazzova
« Great Bandol wine, framed by fine tannins, with complex notes of red berries, warm rock
and white pepper"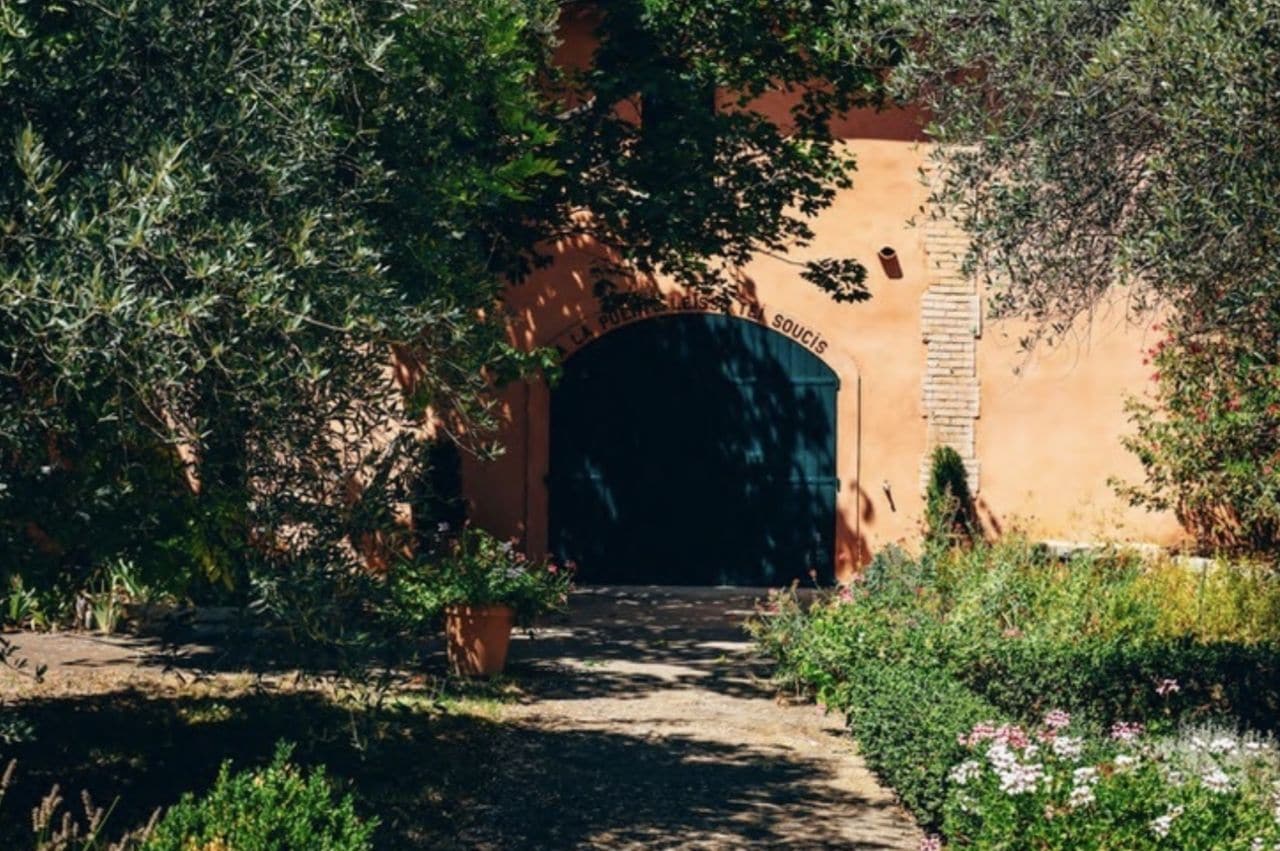 The magic of Bandol at Domaine de la Bégude
Wonderful article written by Katie, the French Wine Tutor
"Why domaine de la Bégude is the winery to visit in Provence"
To learn more, follow her on instagram @frenchwinetutor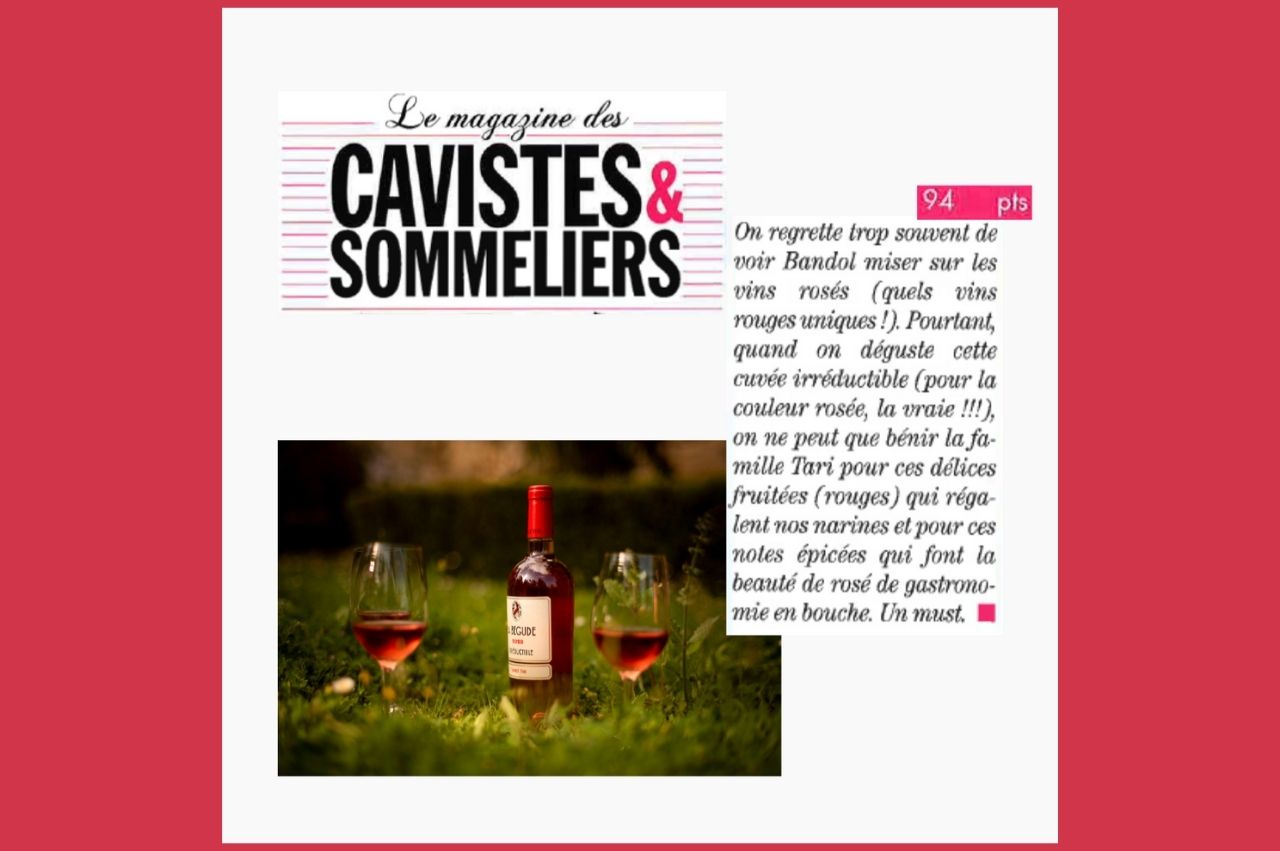 Le magazine des Cavistes & Sommeliers
Our 2020 Irreducible, "A must", rated 94 points by the Magazine des Cavistes & Sommeliers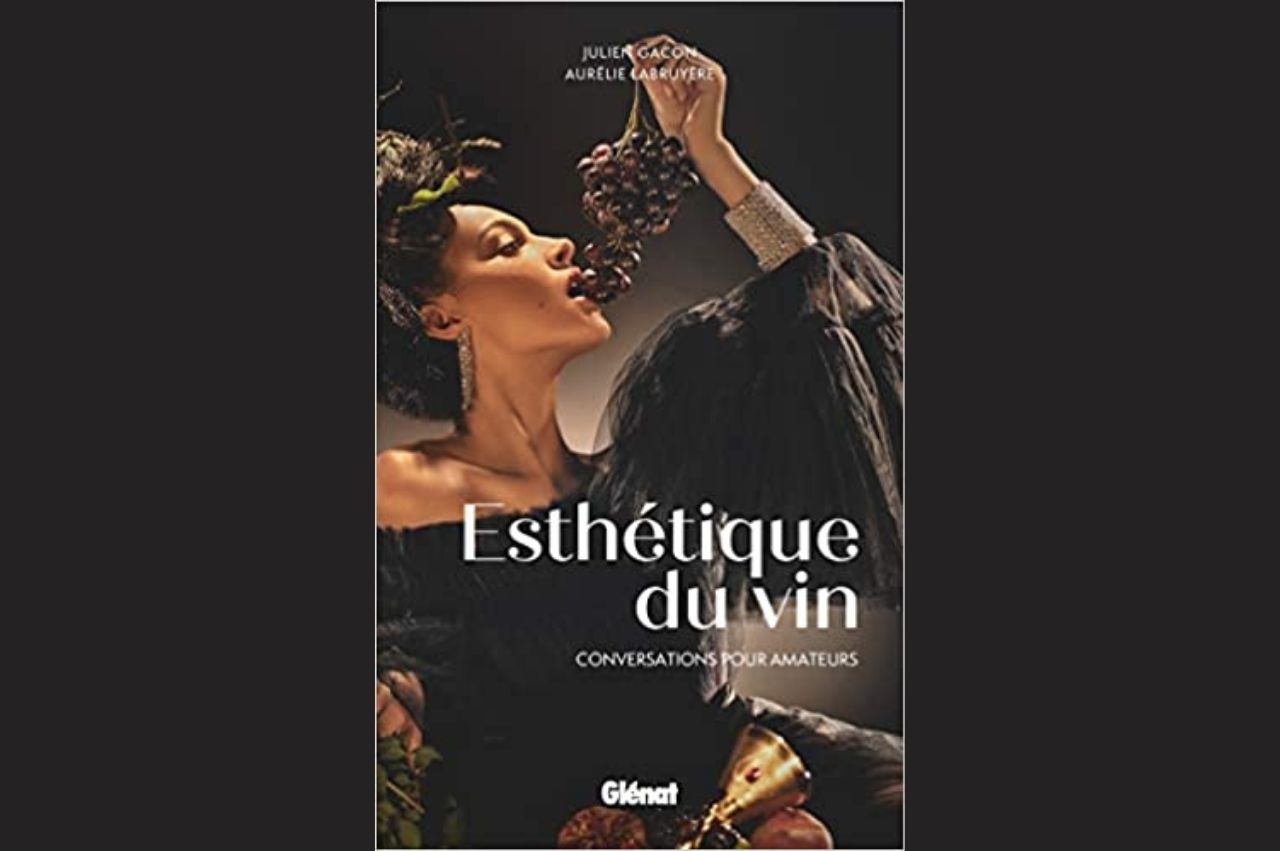 The Aesthetics of Wine " by Aurélie Labruyère and Julien Gacon Editions Glénat
Each chapter of this magnificent book is born from an encounter in the vineyards, orchestrated by its authors. Guillaume Tari was invited to one of them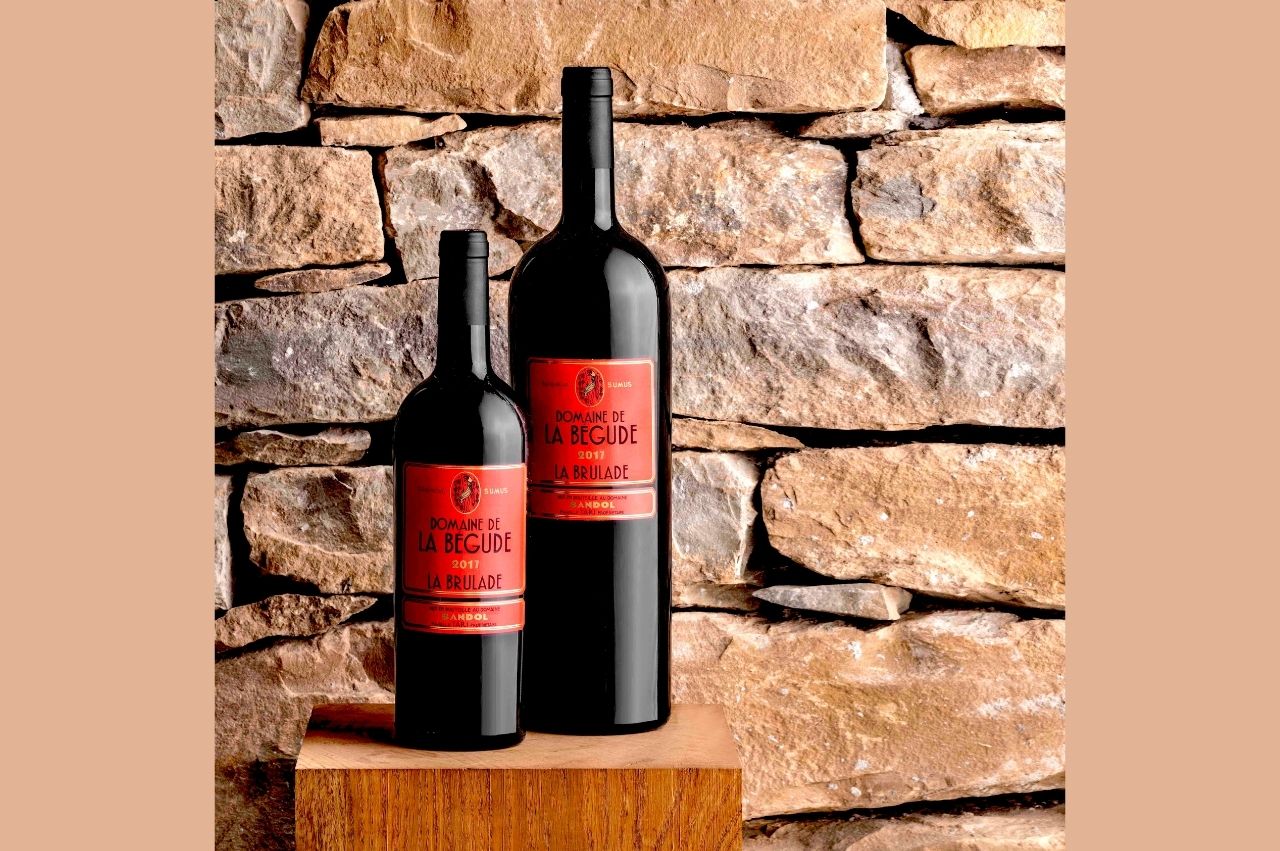 La Brulade 2017 in the WineEnthusiast
"This wine comes from the highest point of the Bégude estate, a 1,200-foot elevation overlooking the Mediterranean. Wood aged and offering spiciness as well as acidity and red fruits, the wine is almost entirely produced from structured Mourvèdre. Tannins and perfumes partner with the intensely juicy fruits. Drink this wine from 2022."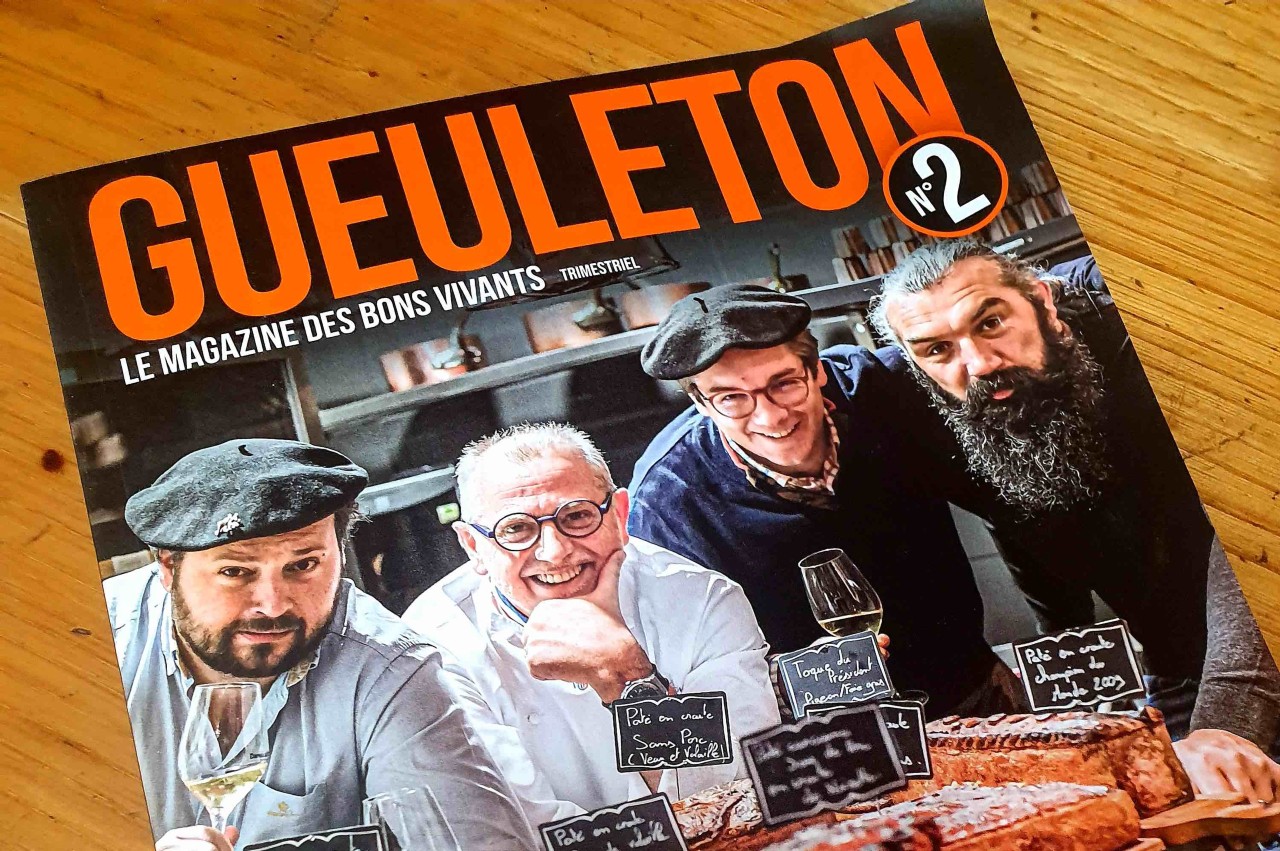 Domaine de la Bégude and les Gueuletons
Road trip at la Bégude!
Article by Maxime Lepissier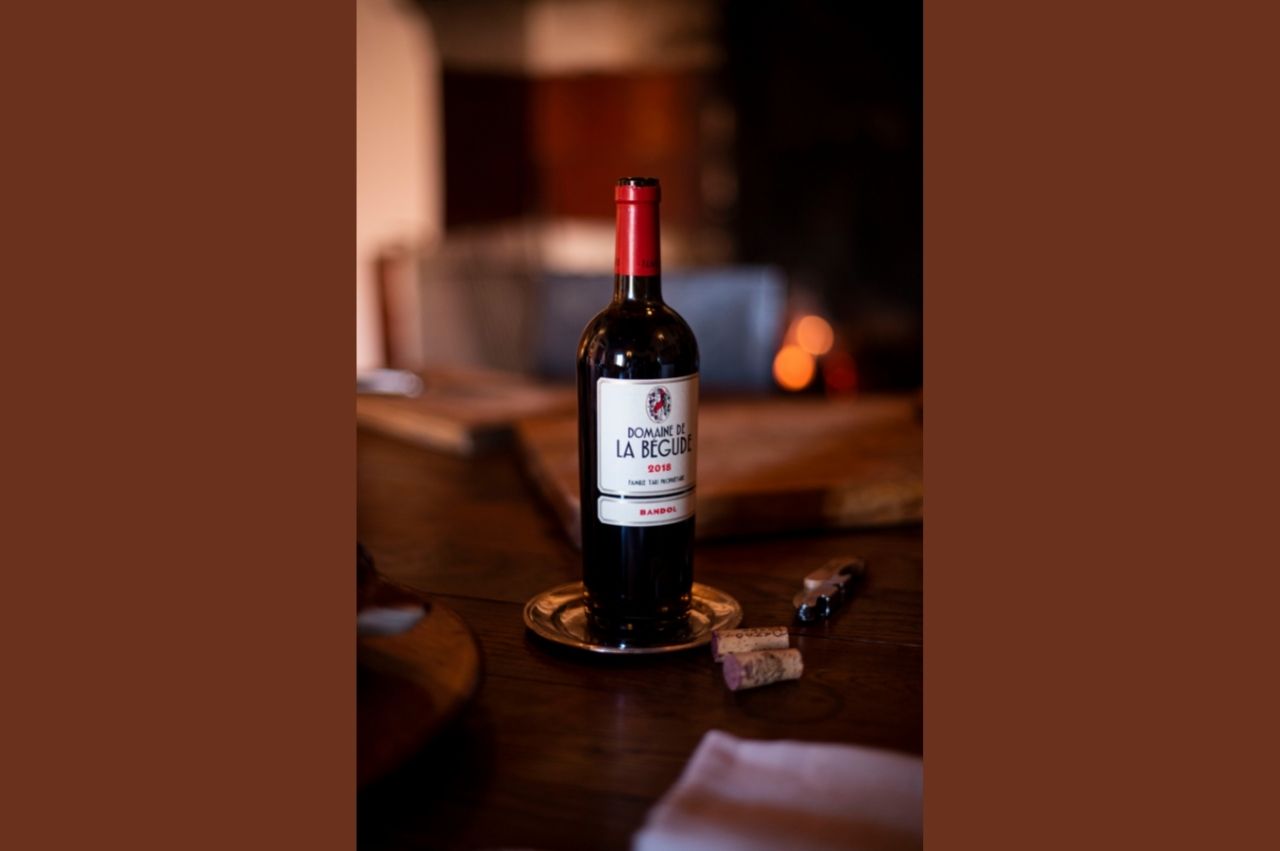 Cuisine et Vins de France
Long aging reds!
Our red Domaine de la Bégude selected by Tina Meyer in this beautiful article devoted to reds from Provence and Corsica.
"A must-see domaine in Bandol"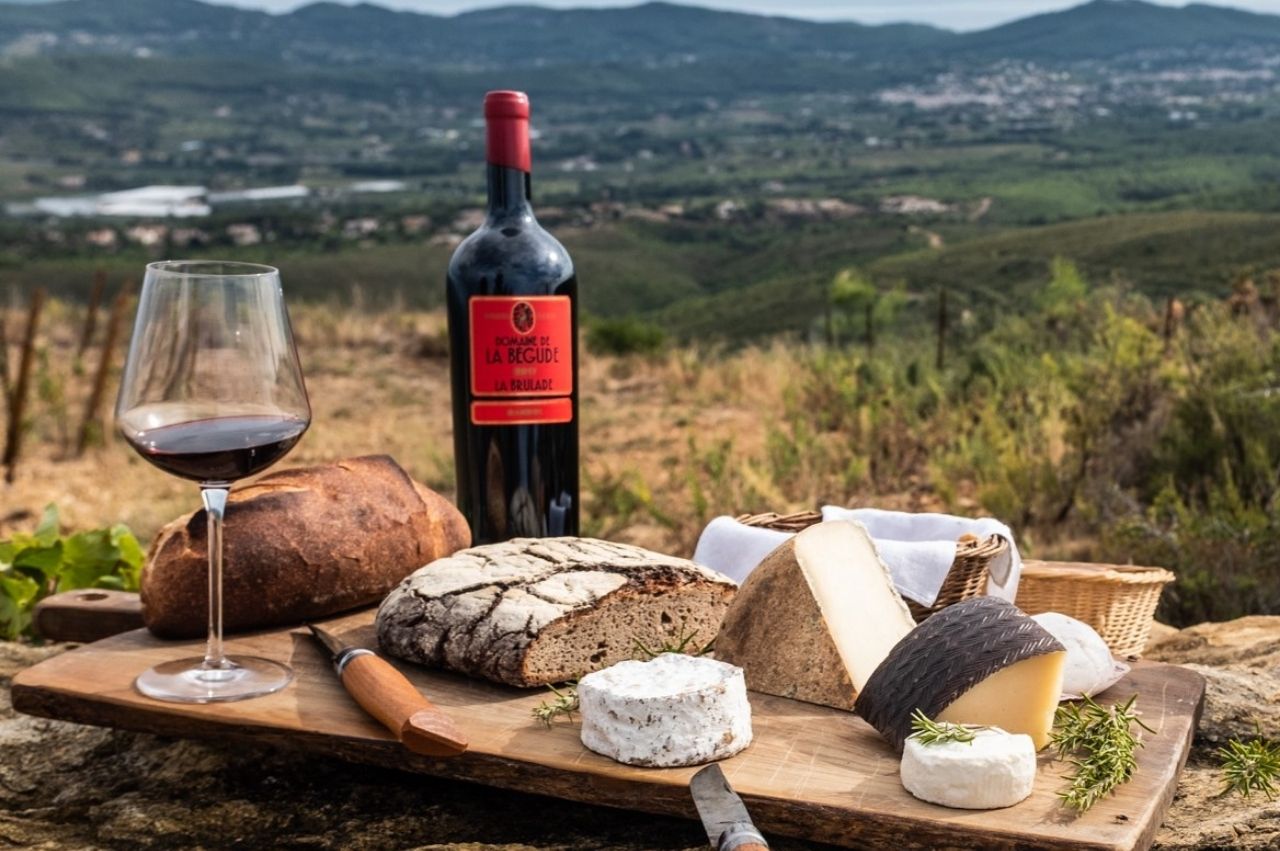 DECANTER
Platinum medals granted to our reds Domaine de la Bégude and Brulade vintages 2017
"
Its best years are far into the future. Terrific stuff"
"Great expression of the appellation, powerfully long"
 by Olivia Mason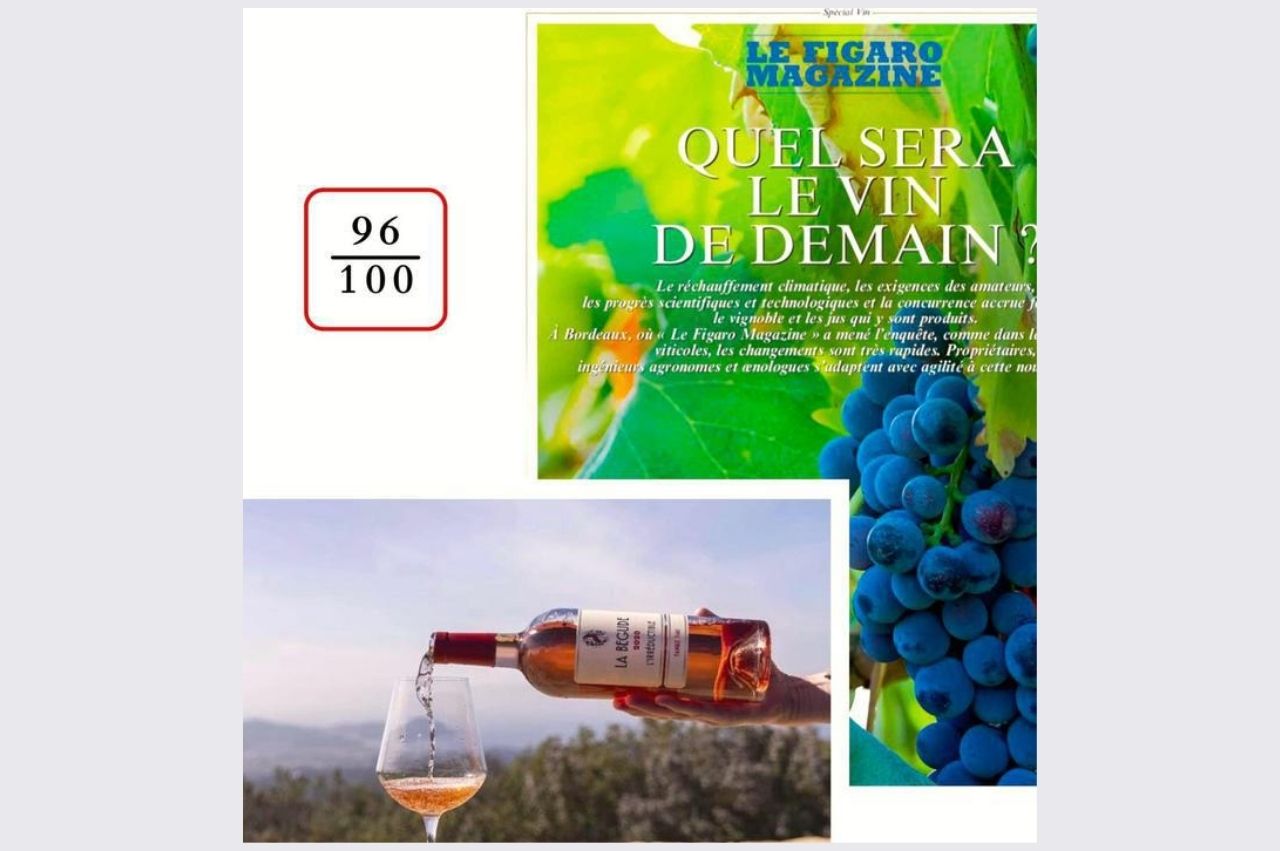 Figaro Magazine
A fantastic note of 96 points granted to our 2020 Irréductible rosé 2020 by Valérie Faust
"Beautiful copper color. It has vinosity, body, character, beautiful freshness"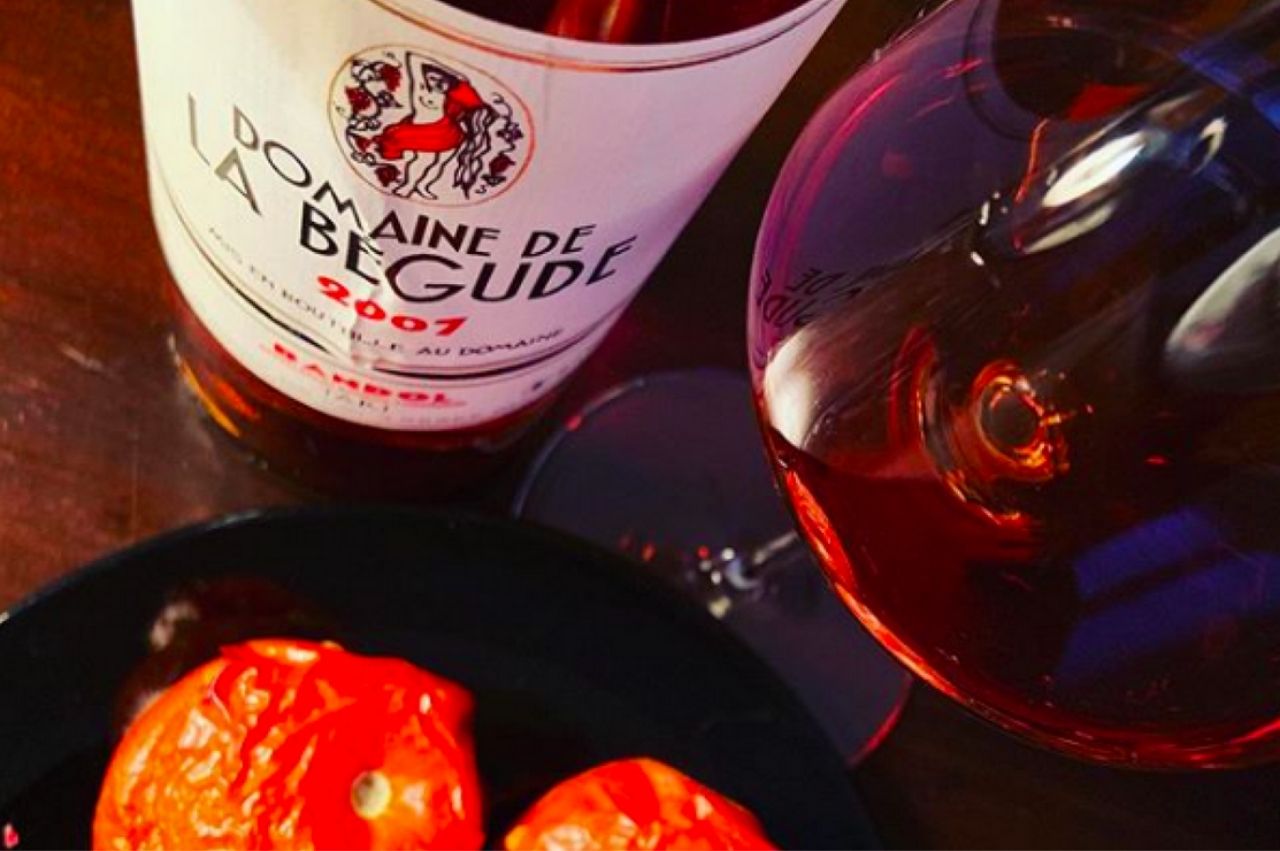 Our 2007 rosé selected by Olivier Poussier, Best Sommelier of the World
Food-wine pairing with our 12 year old rosé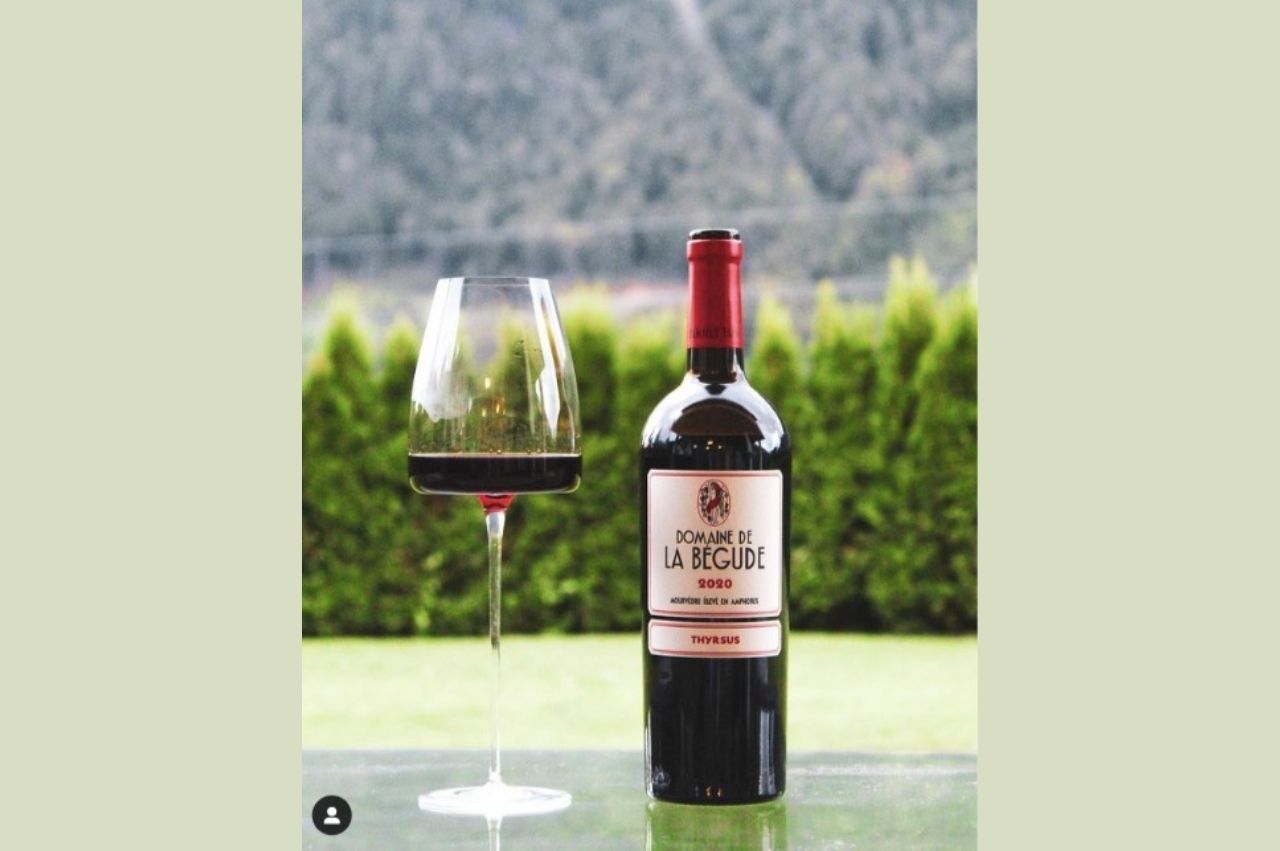 Great tasting by Wine with Chris of Thyrsus, 100% Mourvèdre 2020 vintage, raised 6 months in amphorae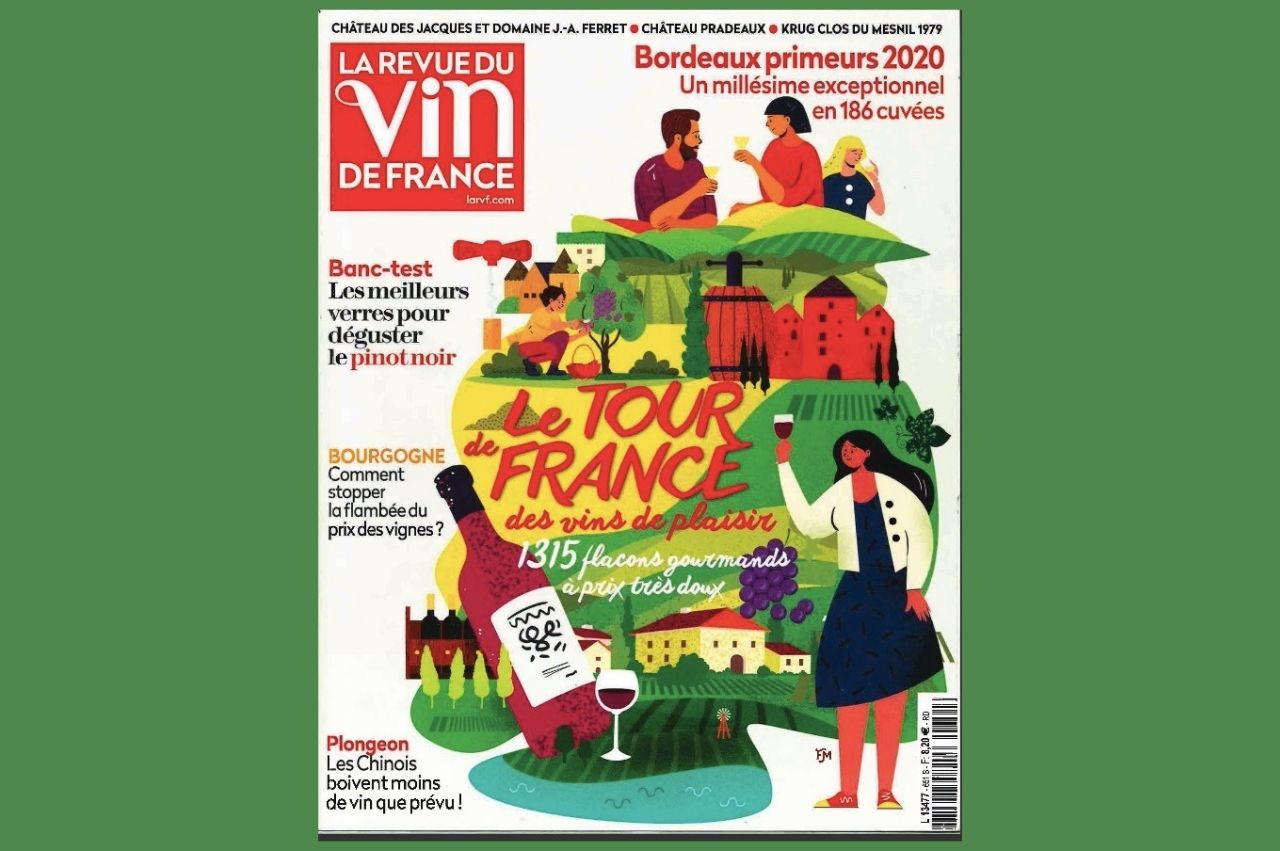 Revue du vin de France
Bandol Irreducible rosé 2020
Debate on the color of rosé wines
Karine Valentin and Caroline Furtoss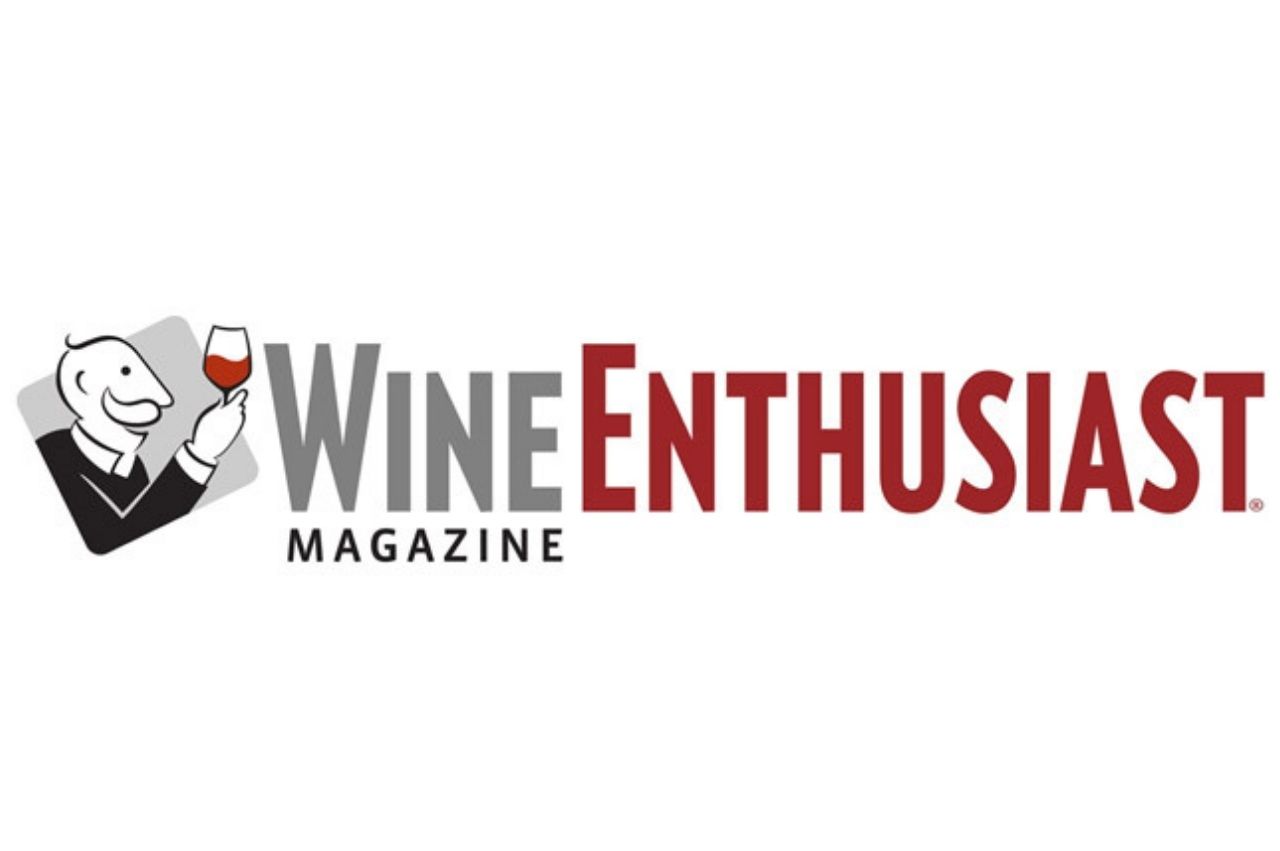 Our wines awarded by Wine Enthusiast, Tasting notes by Roger Voss
93 points Domaine de la Bégude red 2017
93 points L'Iréductible Rosé 2019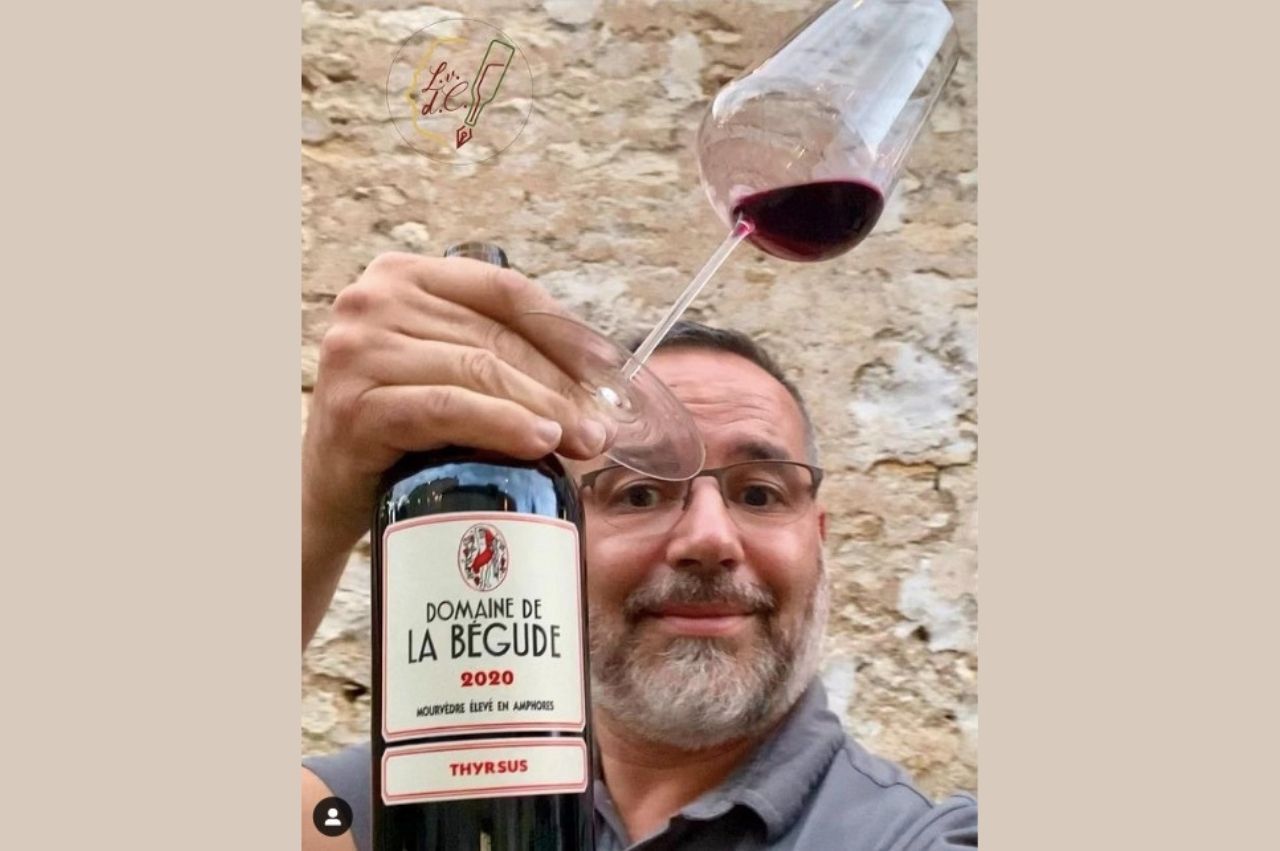 A special talent to tell the history of la Bégude and of our cuvée Thyrsus By Laurent, le conteur de vin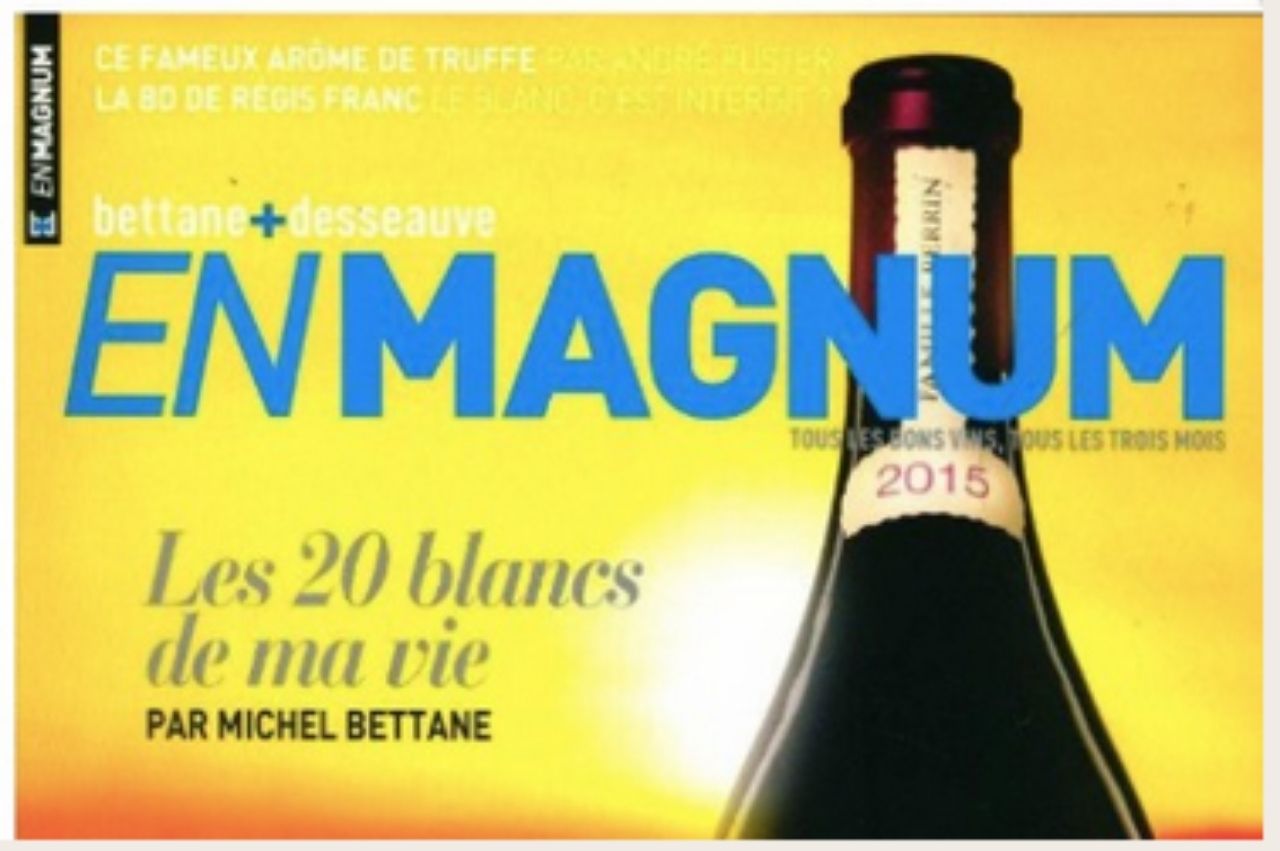 L'Irréductible 2019: "Six autumn rosés"
Bettane- Desseauve selection by Louis Victor Charvet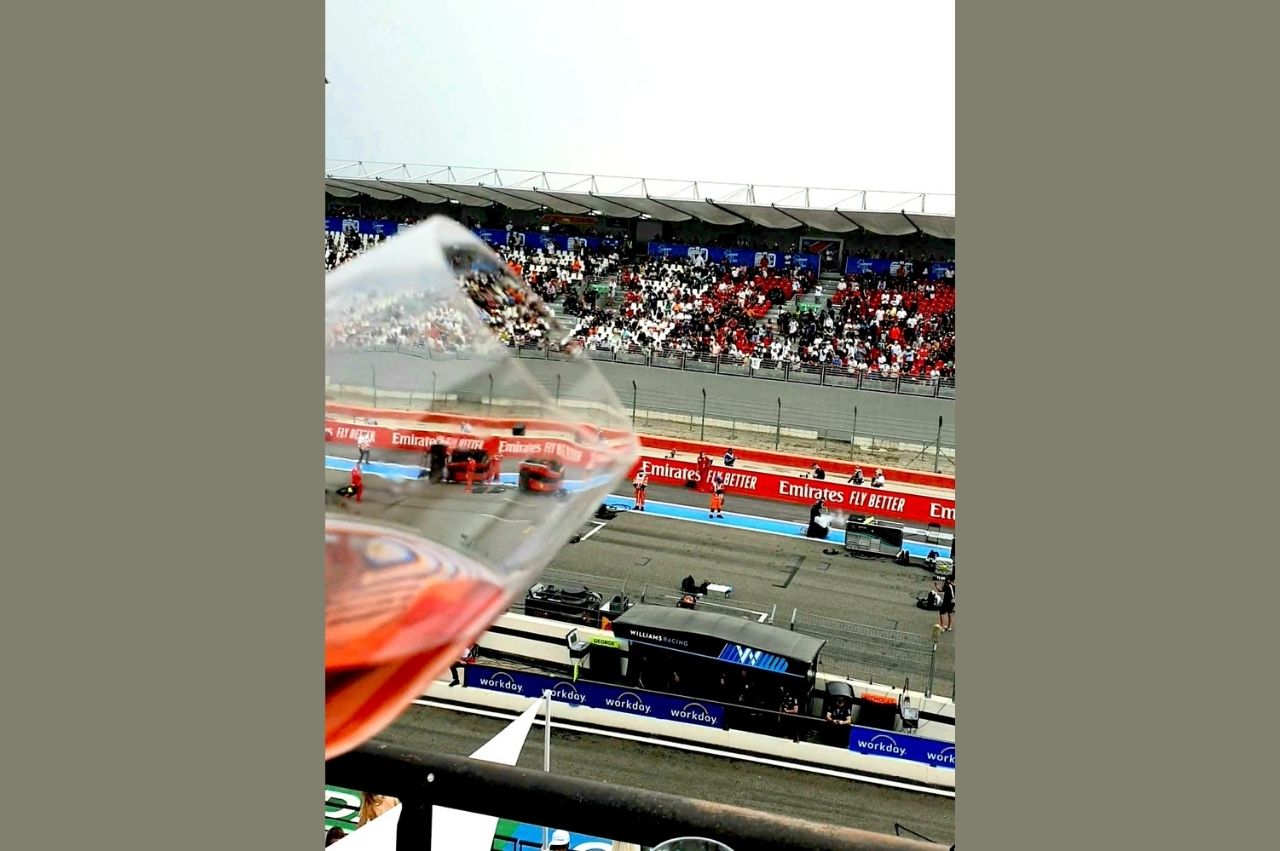 The Domaine de la Bégude was present at the Circuit Paul Ricard for the Formula 1 French Grand Prix.
On the program, tasting, 4 Bégude wine bars, 360 ° virtual tour of the estate flying over the vineyard and browsing the buildings, a magnificent race and the Patrouille de France to crown these three intense days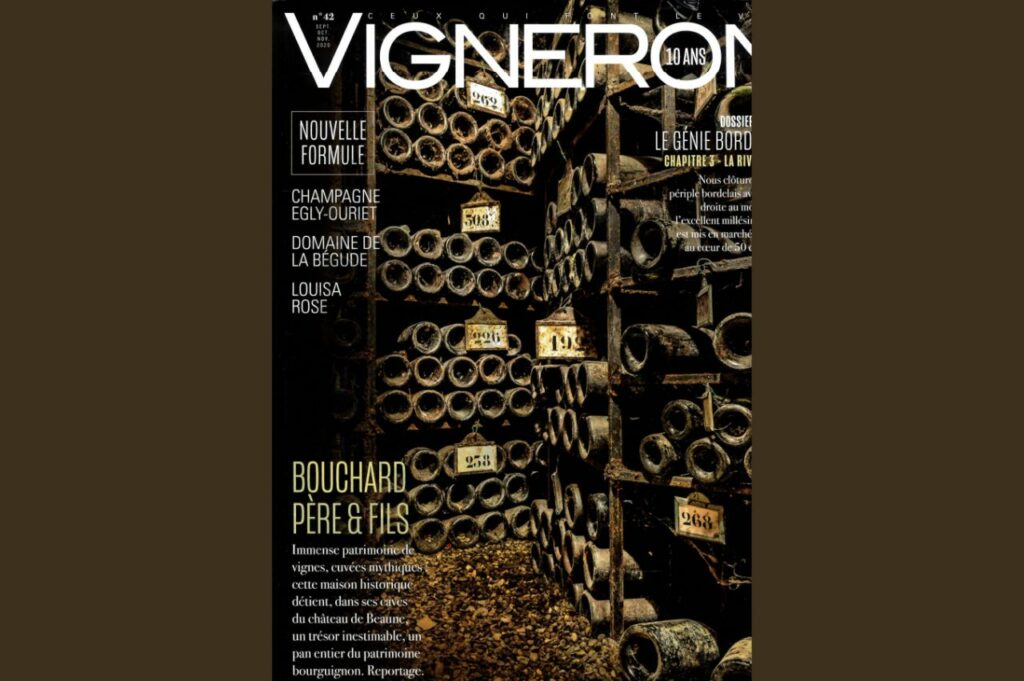 Splendid 14-page article dedicated to the Domaine de la Bégude published in the magazine Vigneron
By Birte Jantzen
Olivier Roux pictures
September 2020
Original text followed by translation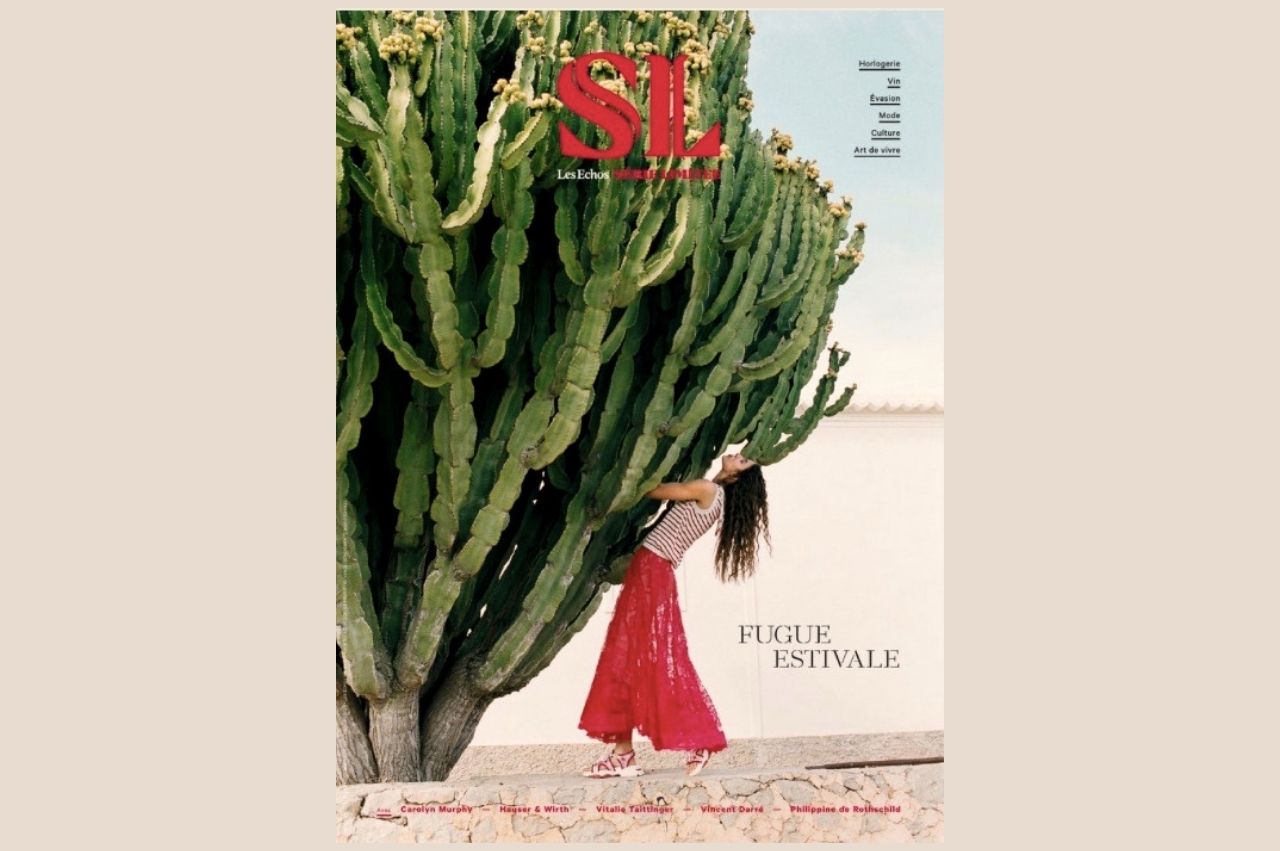 "A summer evening rosé"
Irreducible rosé 2020, selected by Sylvain Ouchick
"Built to face the Mistral wind"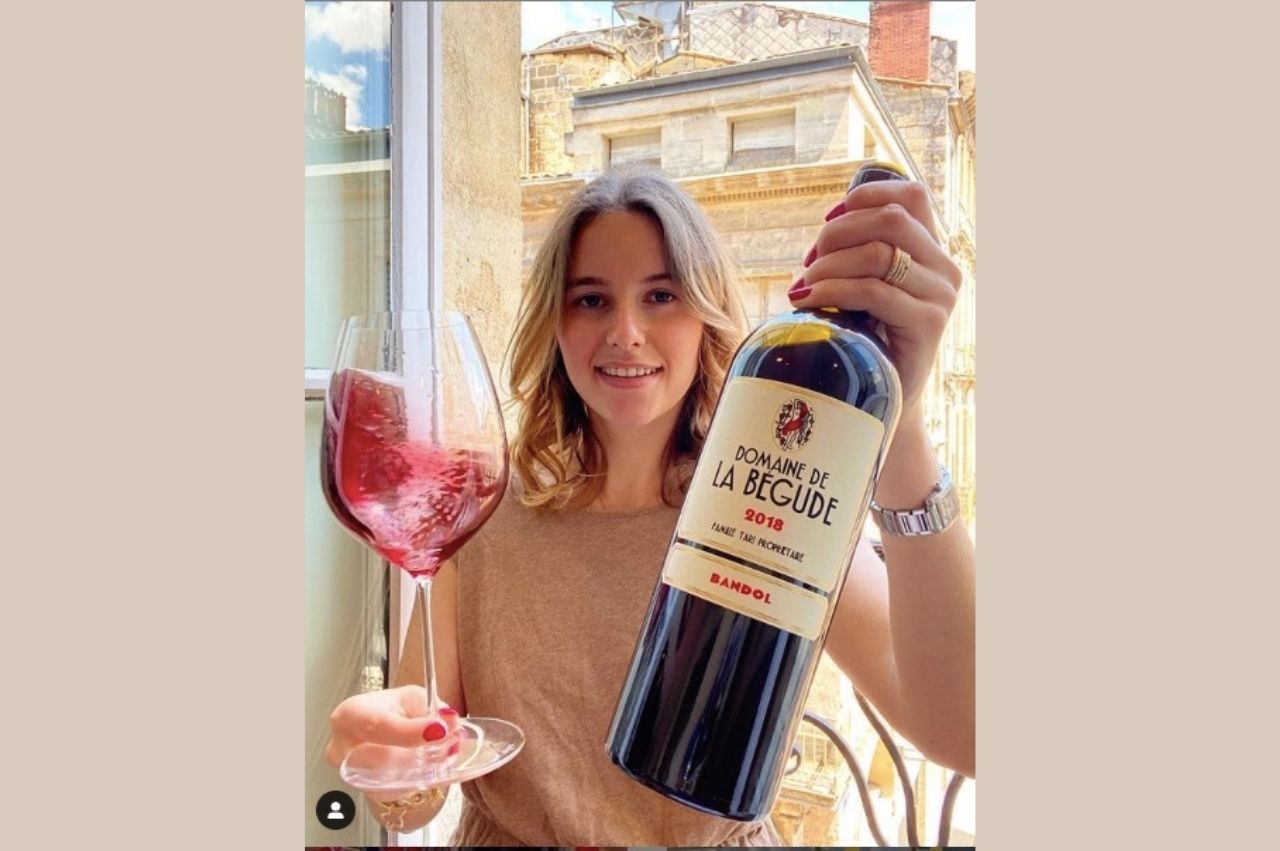 Tasting of our Domaine de la Bégude red 2018 by Victoria Mllesud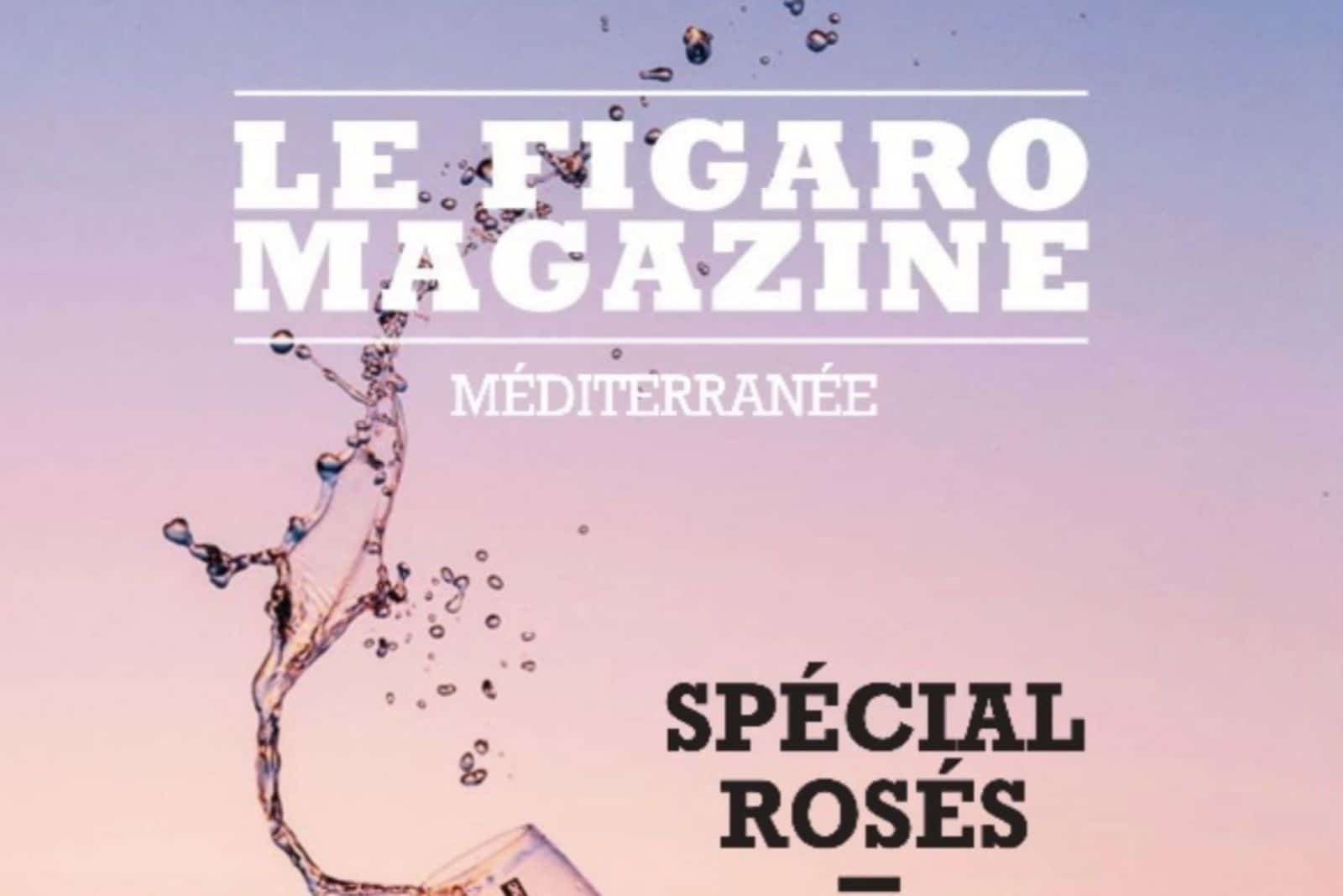 Rosés that stands the test of time
The Irreducible rosé 2020 selected by James Huet in this article dedicated to rosés for aging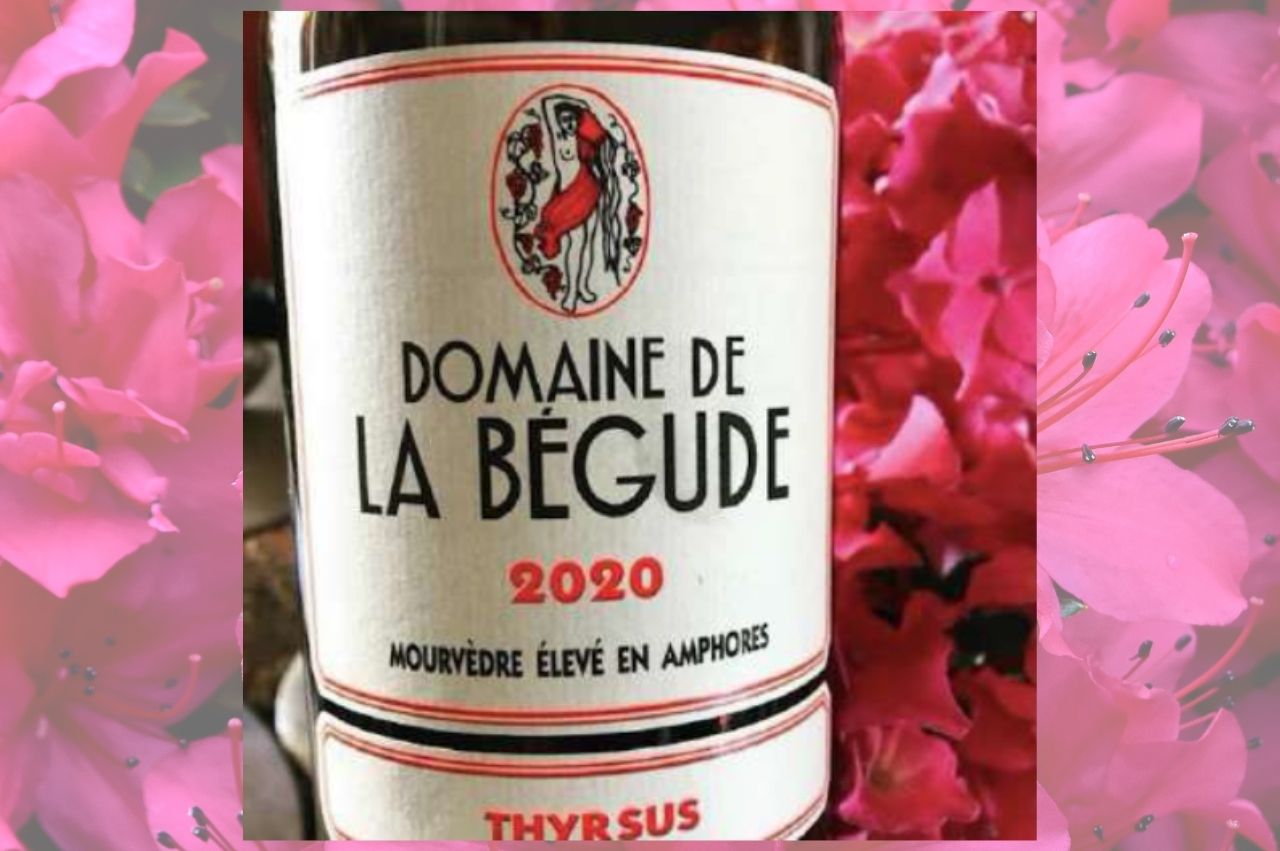 Gerbelle la vie du vin
Our new Thyrsus cuvée aged 6 months in amphorae, 100% Mourvèdre, no added sulphites, tasted by Antoine Gerbelle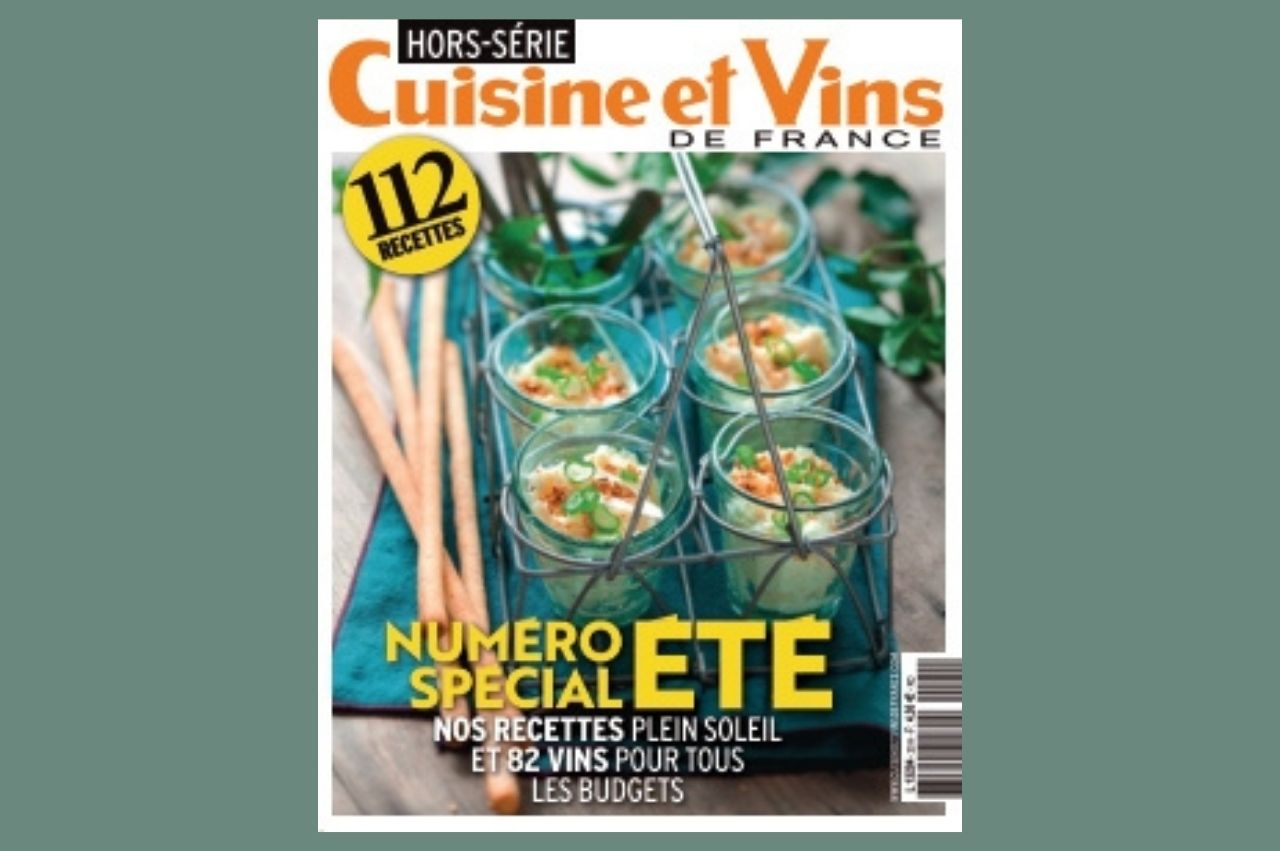 Bandol rosé Domaine de la Bégude, the Irreducible 2020
Cuisine and Wines of France. "Reflection of Mourvèdre, here is a great gastronomic rosé, built to stand the test of time"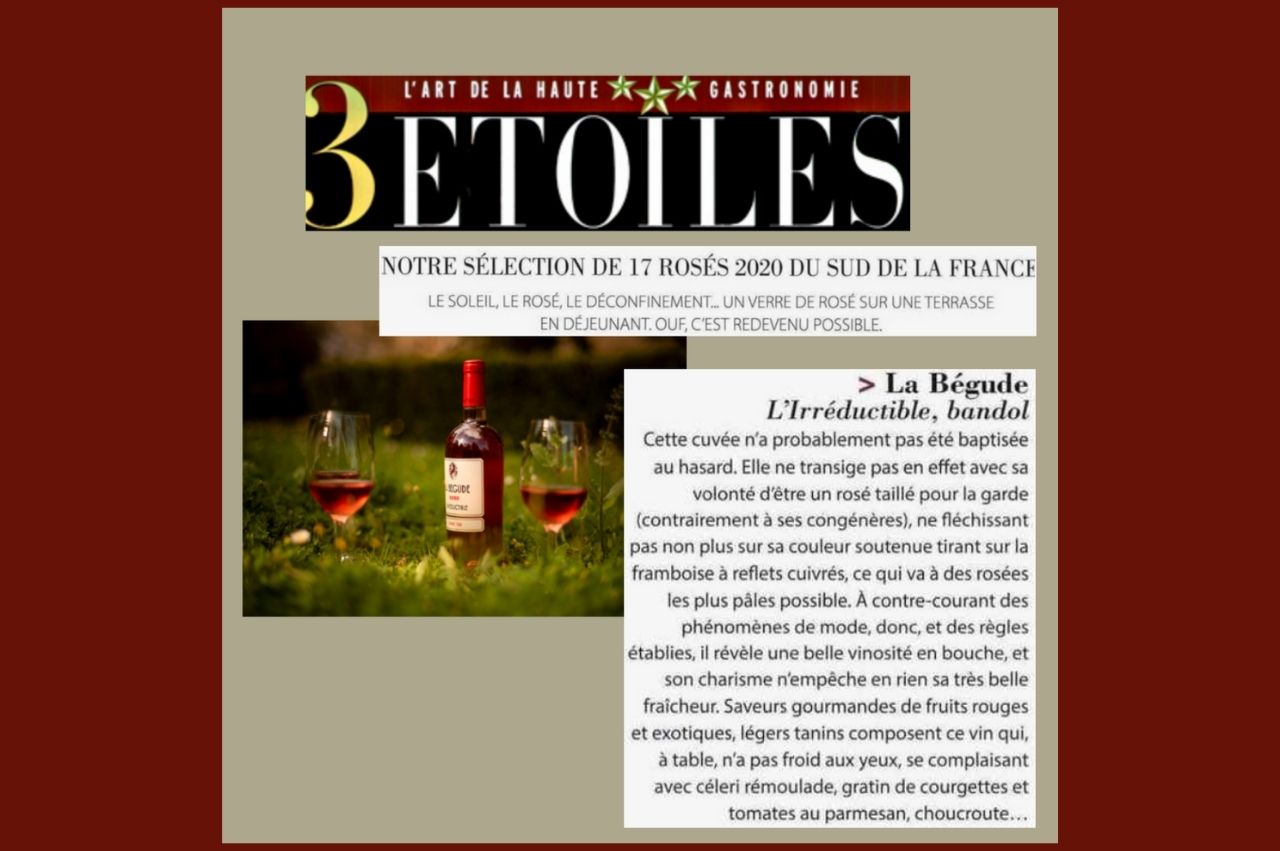 Our selection of 17 rosés 2020 from the south of France
The Irreducible selected in the 3-star magazine.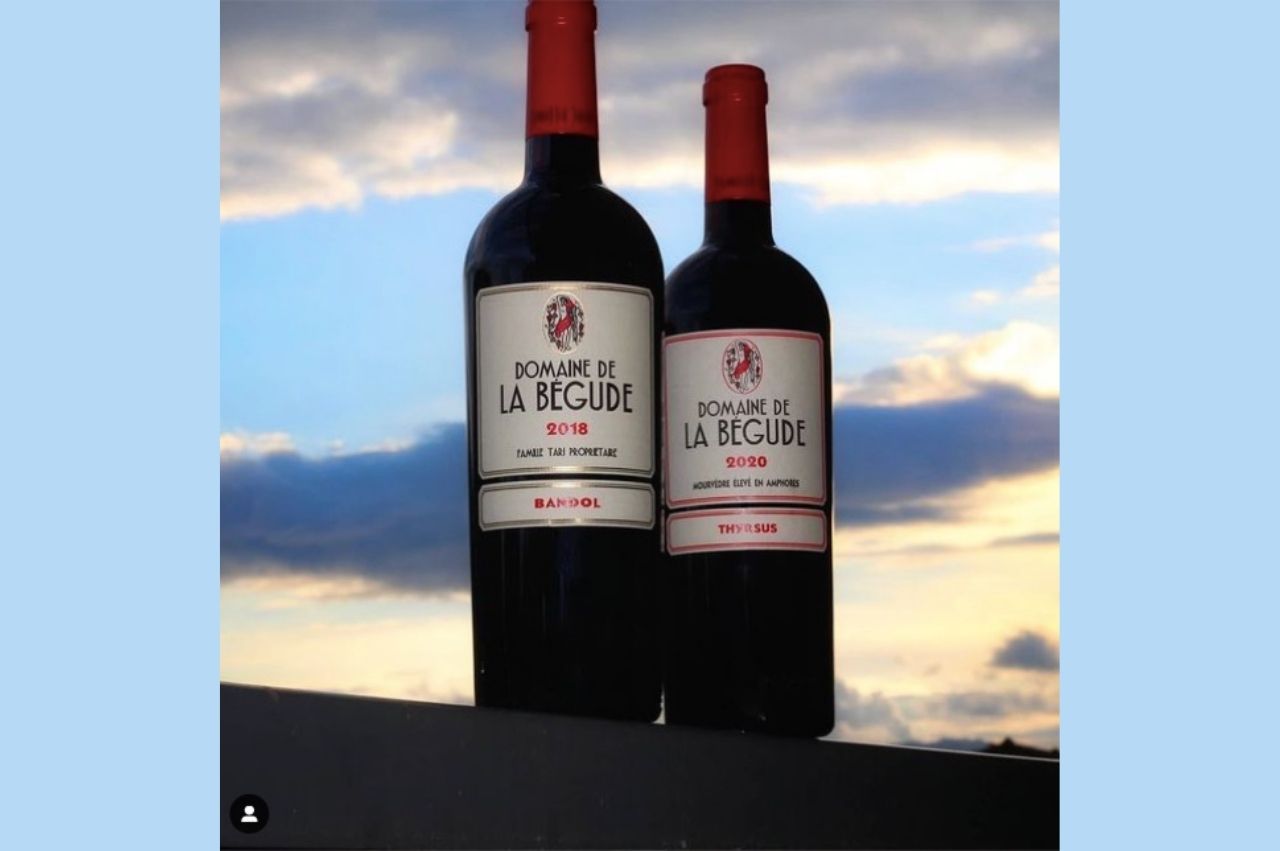 Travel Glass Wine Wine upon a time Domaine de la Bégude red 2018 and Thyrsus 2020 ,pure Mourvèdre, raised 6 months in Amphorae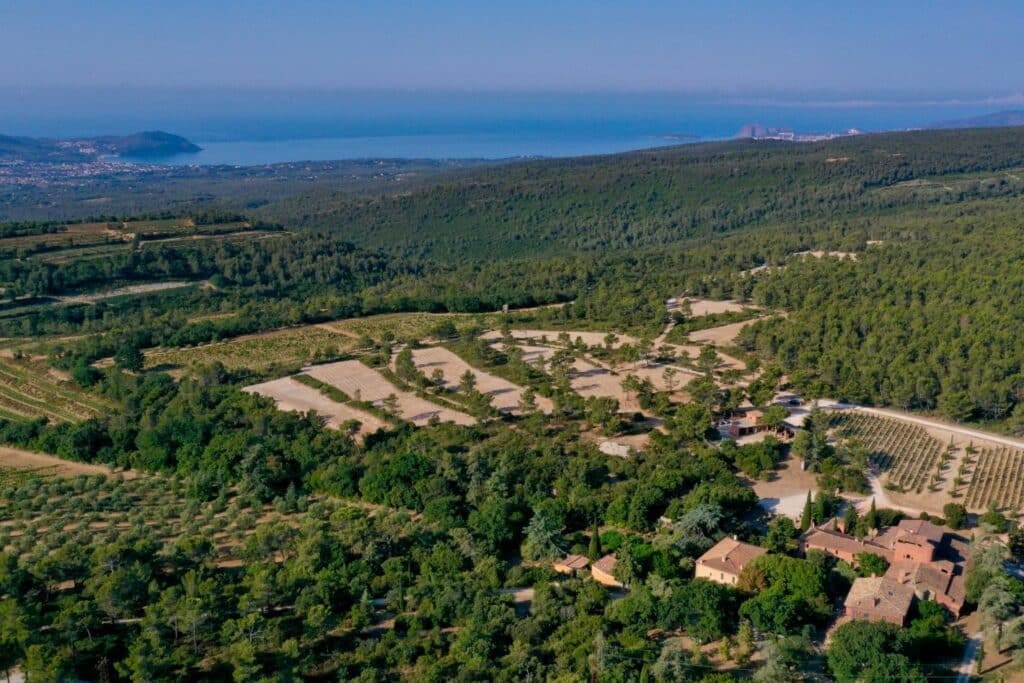 For the love of Mourvèdre, Les Echos
Very beautiful text signed Jean- Françis Pecresse
"Guillaume Tari has long been one of the masters of the gentle Mourvèdre"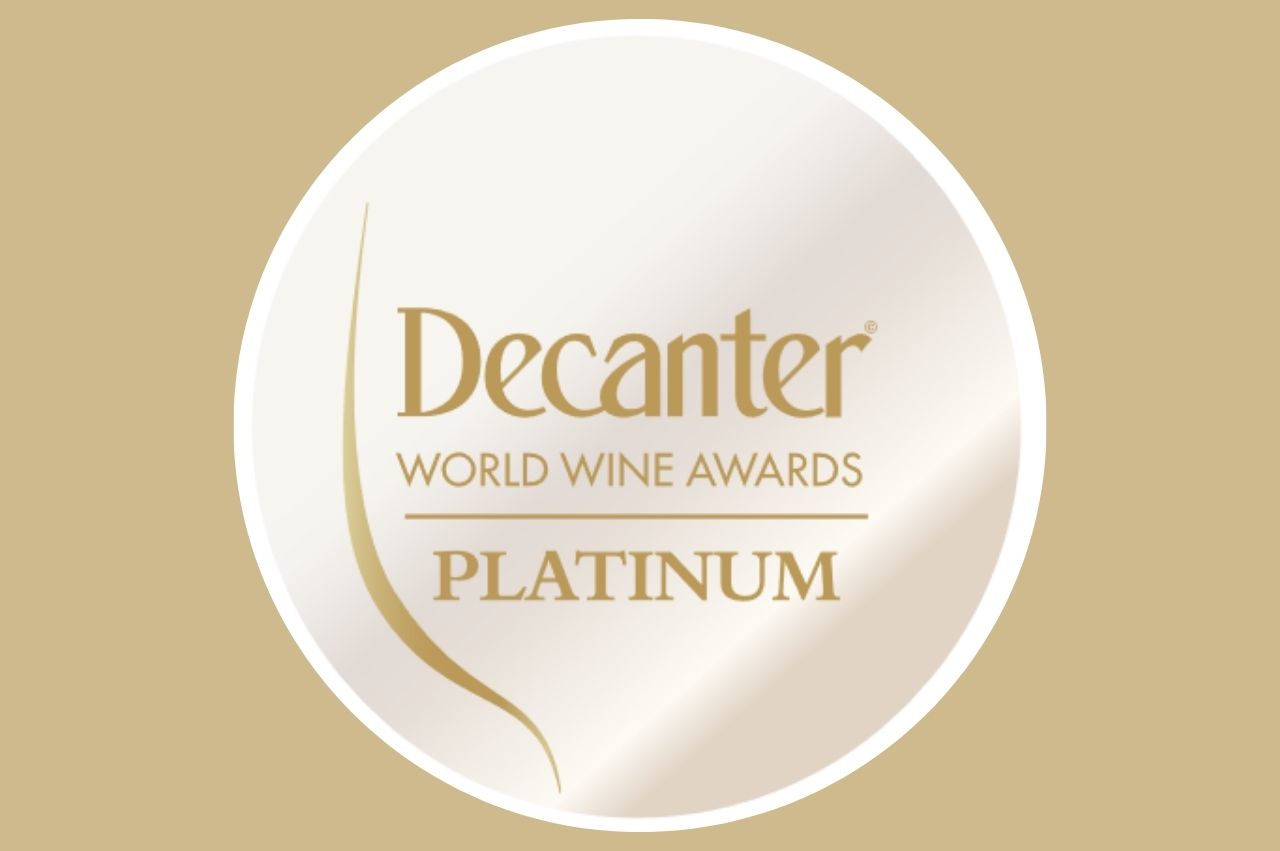 Decanter World Wine Awards 2019
Our 2016 Brulade, rated 97 points, wins a platinum medal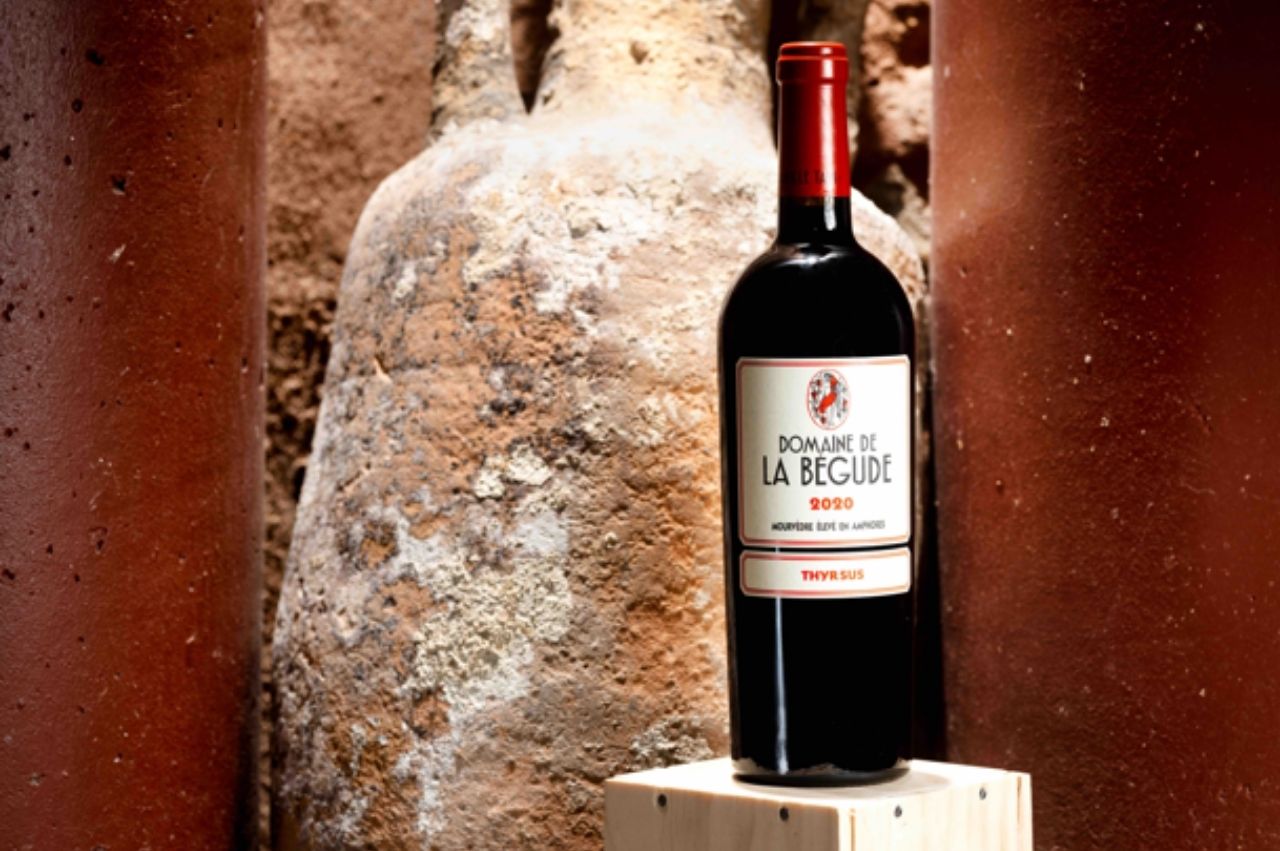 Very nice article from Var Matin signed Erick Limpalaer dedicated to Thyrsus
Very nice article from Var Matin signed Erick Limpalaer dedicated to Thyrsus
Our new red cuvée 100% Mourvèdre aged in amphorae, with no added sulphites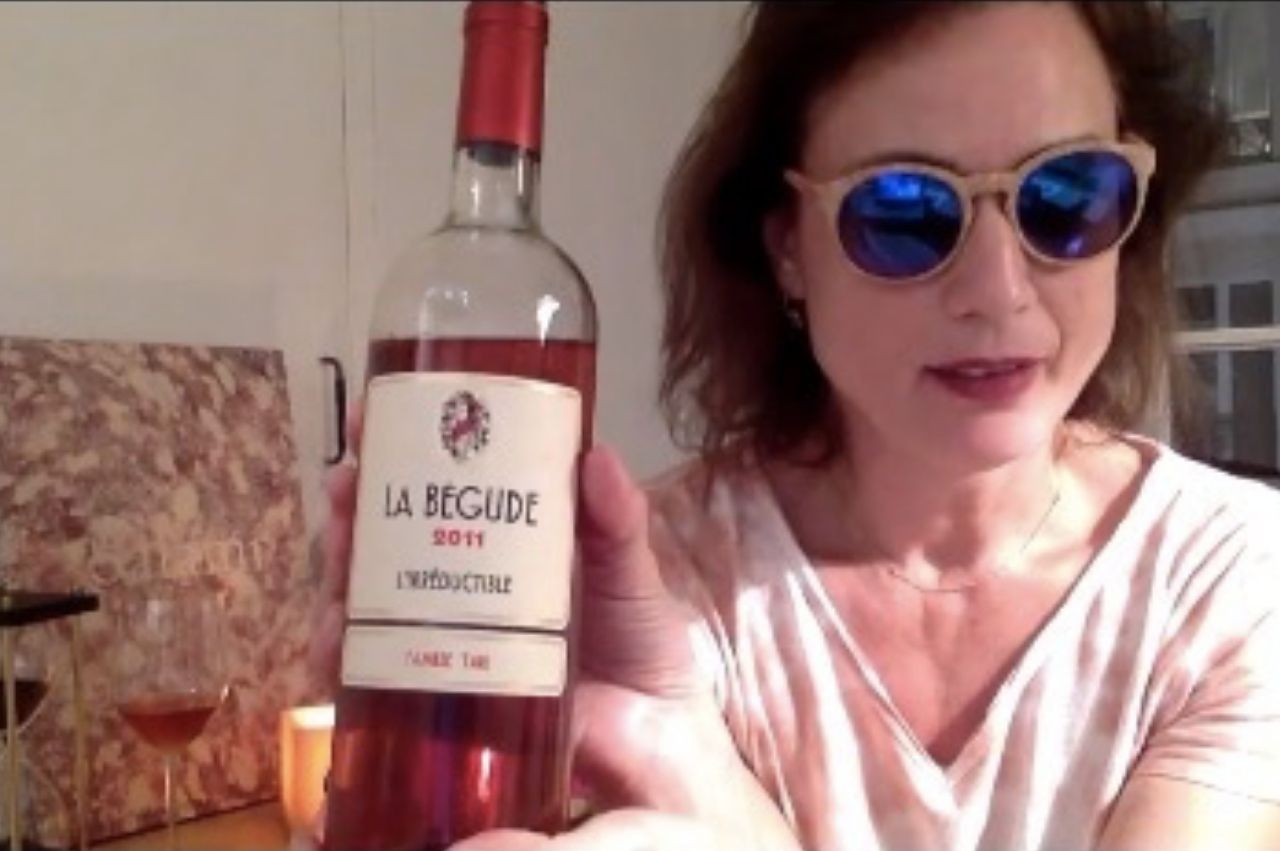 Splendid tasting of our rosé Irréductible 2011 by Laure Gasparotto